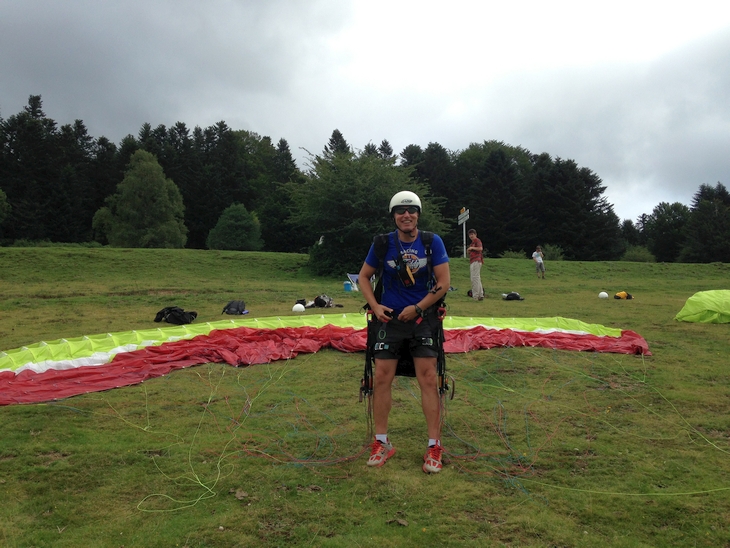 Introduction
This insight is part of the 'Victron Energy people: Who is who?' series of blogs.
For a complete list of Victron Energy people in this series please see:
https://www.victronenergy.com/blog/category/victron-people/
David Foret
As with most of my colleagues at Victron Energy, my professional experience is quite varied. I have a degree in Power Electronics and Technical Sales, but once that education was complete I had other plans.
After my military period, where I served in the mountain troops in the French Alps, I worked as a sort of one man band for a small company in the automation industry doing purchasing, inside sales and technical support. It was very rewarding in terms of experience but my head was still full of dreams to become a helicopter pilot. So, I moved to sunny California, the San Francisco Bay Area for initial training, then I passed my private pilot's licence followed by a commercial and certified flight instructor's licence.
Subsequently that started a three year adventure as professional pilot, which took me through the Mid-West and Los Angeles areas. I must say it was a fun period of life as a young man, in part as I was flying in two of the most crowded air controlled spaces in America which is quite a challenge – my fellow pilots will know what I am talking about!
After that I decided to move back to France and quit my flying career, as I wanted to settle down and start my own family. Back in France I worked for ten years in the electronic components industry as sales manager and whilst doing so came across Mastervolt products, which got me interested and into the marine and solar industry.
For a period of seven years I enjoyed the challenge of a whole new world where we talked of 12 and 24V, where previously I was used to talking about 5 and 3.3V. I also enjoyed the marine industry's more informal atmosphere, not to mention the crazy 2008 – 2010 period of grid connected solar business when my customers were placing orders 6 months to 12 months ahead – just to make sure they would get delivery of their inverters…
After a short period at Webasto France, as key account manager, I was really excited to join Victron Energy and get back into a vast array of electrical equipment and energy applications.
In working for Victron I have discovered they are a great company to work for and bless everyday that brings me something new to learn. Our products and applications are always evolving and what excites me is to listen to a customer tell me about their needs, to which I can reply: Victron has just the right solution for you!