Grain South Africa – NAMPO Harvest Day 2018
NAMPO 2018 is an agricultural exhibition on an epic scale which opens today and runs until May 18th. It is held annually in South Africa near the town of Bothaville.
It began life over fifty years ago as an opportunity for Maize growers to get together to discuss and view the latest technologies then available – but soon outgrew its own venue. The focus on Maize-growing expanded, too – until every avenue of agriculture was represented.
Today, the 200,000 m² exhibition area allows live demonstrations of Tractors, agricultural machinery, commercial vehicles, irrigation equipment, materials handling, chemical products, feeding systems. There is livestock …and there are forums and seminars on policy, politics and maximising food production by speakers who are experts in their field. (Groan.)
With over 700 exhibitors – a figure which increases year on year – and a projected 80,000 visitors spending $100m(US), the show is tremendously successful.
We thought we'd mention two of the more unusual exhibitors who use Victron Energy components in their product – the first being ABBA Campers who, building on a lifetime experience of camping, have developed a luxurious camping unit which attaches to standard off-road vehicles which are so essential in the African bush. Hand made from robust composite materials – yet lightweight – the camper incorporates facilities such as an electric flush loo, 360° viewing windows, and carpets to cut down condensation. 
Each built to owner-specifications one of the options includes a roof-mounted PV panel to further augment the electrical system for those who like to travel with all the comforts of home. With serious off-roading in mind, weight-saving has been considered throughout manufacture in order to preserve vehicle stability. 
The package is so good that Victron Sales manager for South Africa Gerrit Tromp uses one for overnight accommodation as he drives around his extremely large patch. On board he has a 1200/50 Multiplus Inverter; PV panel connected to a Solar Charger 75/15; Venus GX  – so that he can use his phone to see how his electrical system is performing; and a BMV battery monitor. He will be at the show demonstrating how it all works.
ABBA Campers also offer European on-road conversions from Reimo with their high-spec finishes and thoughtful detailing.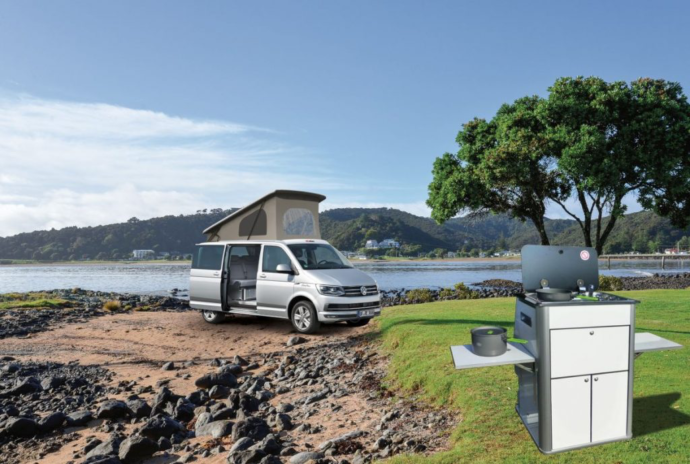 Also attending the show Solar Eff specialise in the installation of medium and large-scale PV projects – both ground and roof mounted. From Wine Estates to Shopping Malls, no project is unfamiliar to the 30+ staff of Solar Eff whose installations are currently providing over 30MWp !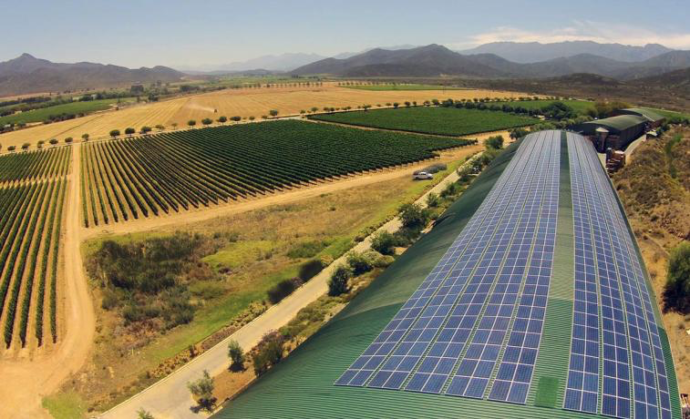 Seen here at the Graham Beck Wine Estate is a grid-tied installation of 312kWp which gives an idea of the scale of projects in which Solar Eff specialise.
They installed the record-breaking rooftop solar PVs at Clearwater Mall, Strubens Valley, Roodepoort, SA – which was the first commercial installation to break the 1MWp barrier for own-consumption. It is rated at 2.9MWp.
Since 2010 Solar Eff have accrued a track record of over 200 complete or current installations, and is a member of the Green Building Council for South Africa which is committed to sustainable energy, and supporting environmentally sound building.
Using Victron equipment as part of their installations allows Solar Eff to build-in control and monitoring of the entire system in order to identify performance glitches before they become problems.
NAMPO 2018 runs until May 18th, showcasing South Africa's Agriculture and Technology sectors …for people who use the land for work, and for pleasure.