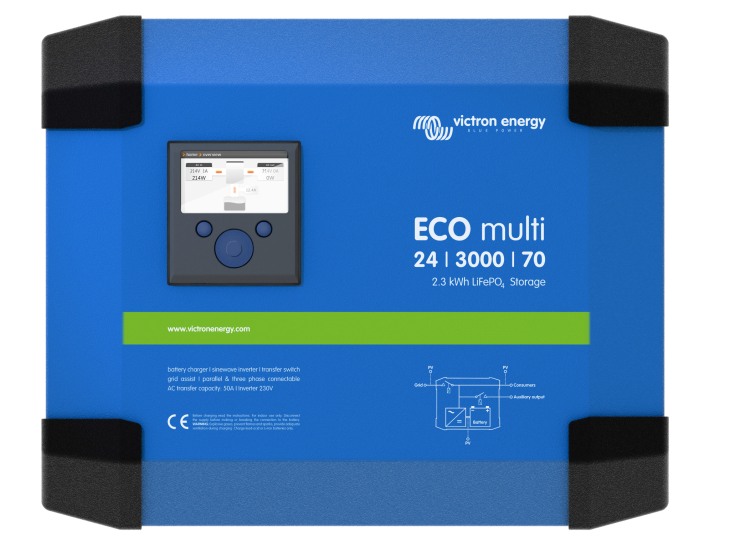 Today I learned that a SuperHomer has nothing whatsoever to do with the famous animated sitcom. If like me you have not come across the term previously, then the explanation given on the SuperHome website brings clarity.
"SuperHomes is a rapidly expanding network of over 190 energy aware households. These pioneering homeowners are redefining green living. All have refurbished their old homes to the highest standards of energy efficiency. Eco friendly, sustainable, low energy and low carbon – the refurbished houses are at least 60% less reliant on fossil fuels. This means that SuperHome owners are really leading the way. We can learn from them."
Learn I have. Today (courtesy of Bright Green Energy) I came across SuperHomer Jill Goulder whose hard work has resulted in her Victorian cottage, on the edge of the Lewes Conservation area, achieving a 61% carbon saving. A remarkable achievement, especially if you know British Victorian buildings. Jill can be justifiably proud of her work and also that her home is part of the Lewes Eco Open Houses weekend project. The next open weekend is scheduled for March 2016, so you may have to wait sometime before you can see how she has integrated an ECO multi 24 | 3000 | 70 into her home. If you can't wait till then, at least you can read, here and now, how Jill and Bright Green Energy got the jump on Tesla Energy.
In the last few weeks many of you can't help but have noticed the announcement of Elon Musk's Powerwall. Don't get me wrong I'm a great Elon Musk and Tesla fan, but it does grate somewhat that the Powerwall is not exactly new. Victron Energy have been doing this for years. It forms part of their core business and does not rely on the outsourcing of inverters or remote monitoring. With Musk's profile though it came as no surprise that Tesla Energy's Powerwalls are now sold out through to 2016.
The good news is you don't have to wait till then to get a home energy solution. As you can see below, Jill is already happily up and running with her new ECO multi linked to her 1.29 kWp solar PV system. The integrated Color Control GX (the LCD screen in the photo) links via her broadband router to the Victron Energy VRM (Victron Remote Managemet) portal, where Jill can remotely monitor and control her system. You can check this out yourself by clicking 'Try Our Demo' on the VRM Portal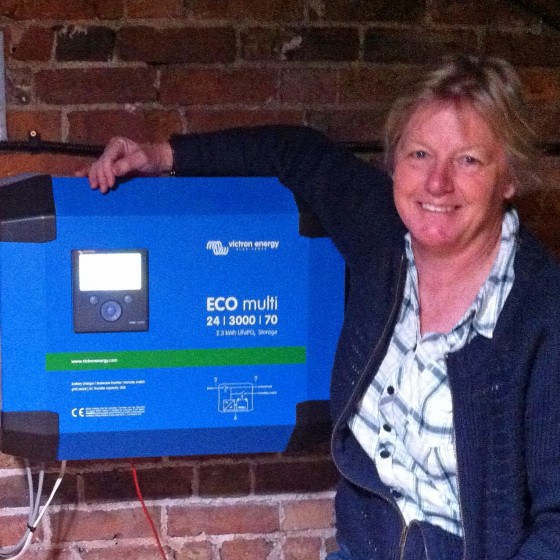 If you have not come across Victron Energy's ECO multi before, here is an explanation for power on your wall, now.
ECO multi 24 | 3000 | 70
The ECO multi is a simple wall mounted 2.3 kWh Li-ion (Lithium Iron Phospate-LiFePO4) battery energy storage system with a 3 kVA bidirectional inverter, to reduce dependence on power from the grid. If fact in Jill's case with her solar panels and ECO Multi, she barely needs any grid power at all due her frugal use and attention to energy saving.
Here are the various operating scenarios.

Nighttime
During the night the ECOmulti is disconnected from the grid. The home is powered by energy stored in the battery. The ECOmulti will reconnect the grid when the battery is discharged.
Battery charging
The next day, when the PV array produces sufficient power to supply the loads and to start charging the battery, the ECOmulti will regulate charge current to absorb nearly 100% of the surplus PV power.
Discharging during the day
When PV output is reduced by clouds or when a power hungry load is switched on, resulting in no surplus PV power available, battery charging will stop. Insufficient PV power will be supplemented by power from the ECOmulti. In case of overload, power will be imported from the grid to supplement power from the ECOmulti (GridAssist function), and system shut down due to overload will be prevented.
Battery fully charged
Once the battery is fully charged, additional loads (for example the water heater) can be switched on, or surplus power will be exported to the grid.
End of the day
The ECOmulti disconnects from the grid about 10 minutes after PV power has become insufficient to provide any charge current. In order to prevent false disconnections due to lack of sun during the day, the inverter/charger also uses an internal timer to predict the end of the day.
UPS function
When the grid fails, the ECOmulti will continue to power the home.
For full specifications see the datasheet on the ECO multi product page.
External posts about the ECO Multi
It's also good to find others writing about the ECO Multi. Here is a blog by Gordon Glass of the Sustainable Energy Academy, about the same installation: New lithium battery technology to store energy from solar PV panels
Conclusion
Victron Energy's 40 years in the business of Energy, Anytime, Anywhere is a track record to be proud of – and speaking to Alex Kennedy of Bright Green Energy it became clear why he chose to install the ECO Multi for Jill, even though he has tried other companies that offer similar solutions. Personally speaking and as a Victron customer myself, I fully understand this choice. A plethora of off grid products all under one roof, with technical support to match.  It is why I chose to fit Victron kit to my boat, independent of the fact I now enjoy blogging about interesting installs and products. Maybe that all makes me a SuperBoater in the Superhomer vein! But seriously you can't go far wrong dealing with a company with a vast range of products and a track record going back 40 years. Add to that committed and enthusiastic distributors and dealers, that are Victron trained – well why wait for the new kids on the block?
PS. Dear Mr. Musk I still want a Tesla Model S though;)
Thanks to Alex Kennedy of Bright Green Energy for the information and making me aware of this installation. If you are in their area why not give Alex a call.
Bright Green Energy Ltd
26 Woodmere Way
Beckenham
BR3 6SL
United Kingdom
Tel: 0208 650 9037