As 2022 comes to a close and a new year filled with opportunity begins all of us here at Victron Energy would like to wish you Health, Happiness and Success in 2023!
___
Back in the autumn, in response to a request in the UK, we donated a 240Ah AGM battery to the North of Tyne Mountain Rescue Team (NOTMRT) and were very interested to learn more about the work they do.
The NOTMRT is a charity whose volunteers attend incidents in remote areas or in rough terrain – locations which cannot easily be accessed by emergency service road vehicles. The team undergo a program of continual training in order to provide first-aid in remote locations, and evacuate casualties to the care of other agencies.
Barry, Deputy Team Leader says: The main problem with our 12V Duty battery at present is that we have to keep the engine running pretty much all the time.  Our new Victron Energy battery will allow us to turn it off and give more effective briefings whilst still powering the critical ICT.
On board their Mercedes Sprinter which has been fitted out as a control room they carry radio and computer equipment for operational communication and control whilst attending incidents at remote locations. That equipment is powered by the Duty battery.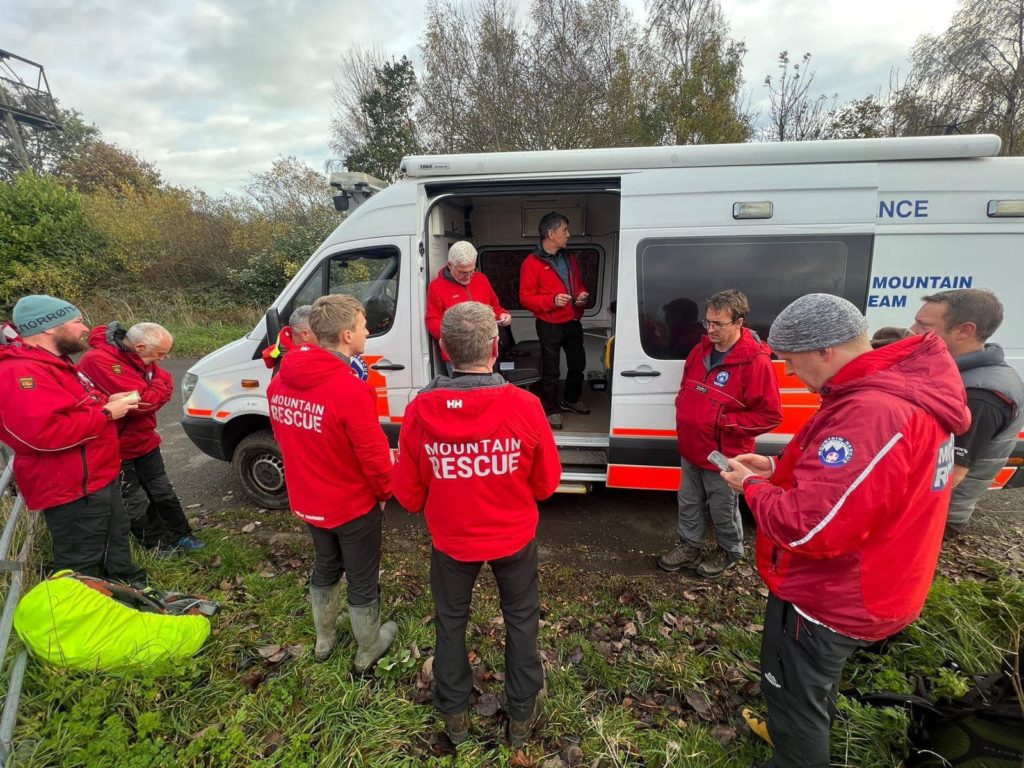 Their new
12/240Ah Super Cycle AGM battery
is built for mobile applications and its low self-discharge allows it to be left during quiet periods with minimal loss of power. On duty it can withstand frequent deep discharges – tests show it is capable of over 300 discharge cycles to 0% state of charge …whereas if the state of charge is maintained above 50%, the life of the battery will be greatly extended,
The NOTMRT call out log for the autumn gives a glimpse of the kind of work the team do:
Two 4×4 response vehicles were immediately deployed by

North of Tyne Mountain Rescue Team

and Northumberland National Park Mountain rescue team. The first members on scene assessed the requirements and vital rescue equipment was carried to the incident site.
After treatment the patient was evacuated on a Bell stretcher by Mountain Rescue personnel across a couple of fields and then transferred to the crewed Ambulance for onward transport to hospital.
While responding to the above incident one of the attending vehicles happened upon a road traffic accident in which two cars had collided head on at narrow humped back bridge.
A Team member working alongside an off duty Nurse in the vehicle behind the bridge incident made an initial assessment of the casualties and requested the assistance of the emergency services.
As

Northumbria Police

and

Northumberland Fire and Rescue Service

arrived on scene, other Team members including a Paramedic also arrived. A further assessment of the casualties was undertaken by our Paramedic before they were evacuated from the vehicles. One casualty was discharged at the scene and one was taken to hospital by a crewed Ambulance.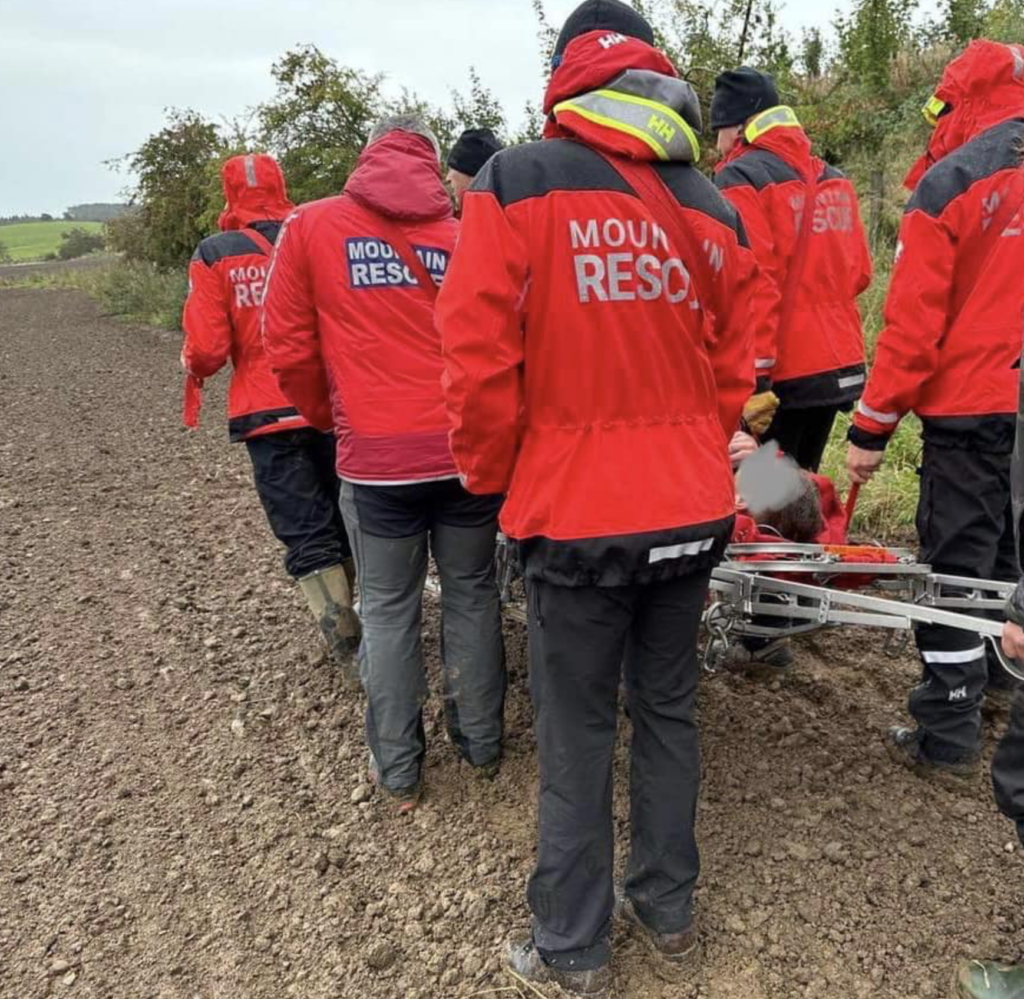 Mountain Rescue Teams from all over the UK are tasked with searching for missing or overdue walkers – in which task they are helped by canine team members.
You can support the North of Tyne Mountain Rescue Team in a number of ways, including by making a charitable donation. To find out how you can help visit their
support
page.