Come and visit us on stand B30 at The Solar Show Africa which takes place at the Sandton Convention Centre, Johannesburg, on the 23rd and 24th of August 2022.
New Products
Best known for our Inverter/Chargers, and for our Solar Chargers, we offer hundreds of products for grid-connected and off-grid power for Industry, Leisure, Mobile, Marine and Remote Monitoring applications.
Our stand at The Solar Show Africa will highlight Energy Storage Systems; Off-Grid; and back-up systems to provide secure energy during 'Load Shedding' across South Africa.
Come and take a look at all our new products relevant to those markets and the launch of the new Multi RS Solar – a powerful Inverter/Charger with a 450V Solar Charger on board.
We will have many live demo systems and large-screen interactive displays for visitors wishing to learn more about our systems and solutions.
World Class Training
During your visit you will be able to take advantage of our top flight training. The topics covered will be:
Energy Storage Systems and LiFePo4 battery configuration.
Using Victron Software Tools – VictronConnect and Victron Remote Management
Large system design and configuration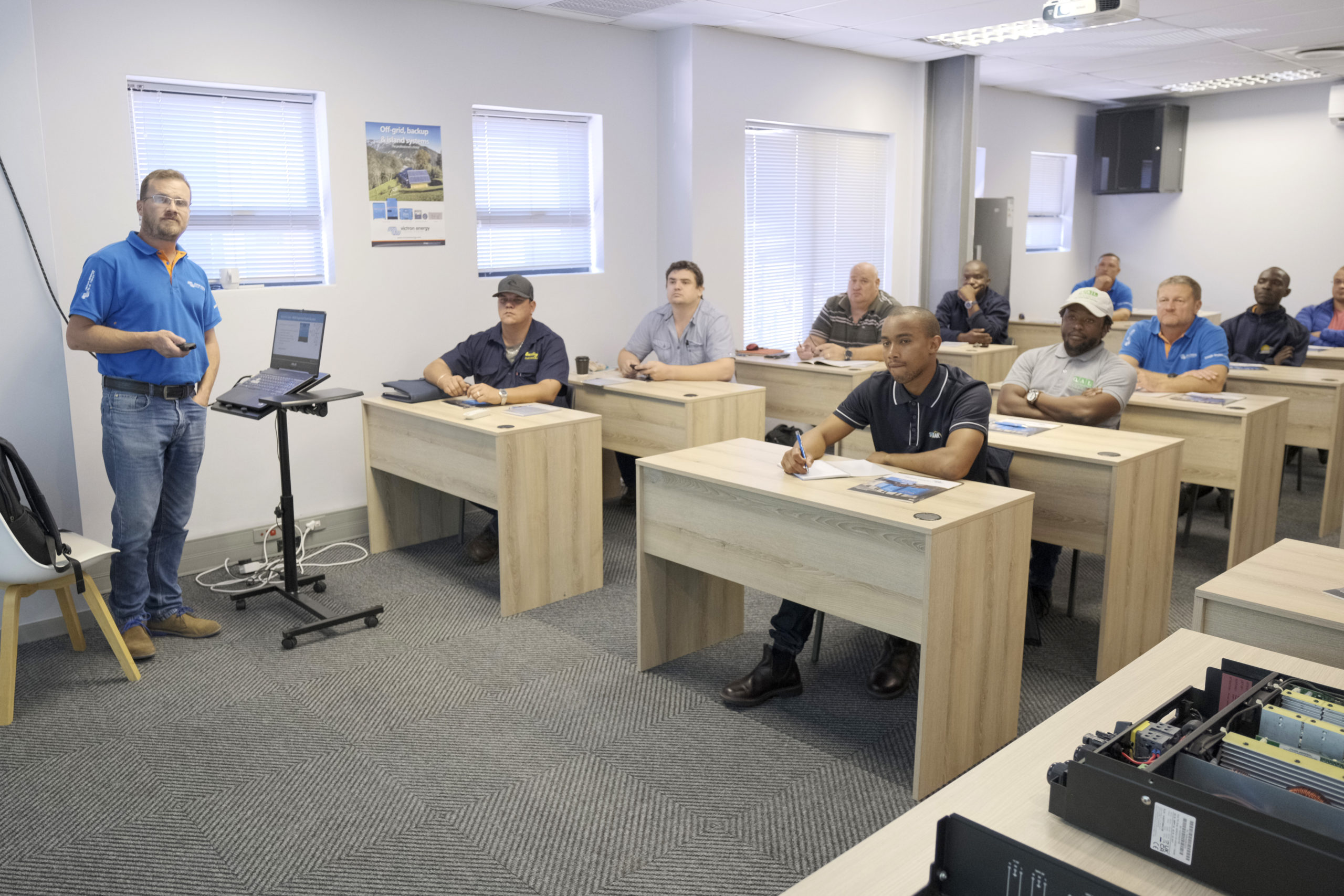 There will be three 90-minute training sessions per day. Tuition will be limited to 20 delegates per session. Three working systems will be provided for your scrutiny, offering an opportunity to learn about the Cerbo GX communication hub; the Smart Solar MPPT RS – which is a solar charger designed for 48V systems charged by large solar arrays – together with the rest of our Smart Solar MPPT solar chargers and our range of powerful MultiPlus II Inverter/Chargers.
You're welcome to reserve a place on one of these sessions free of charge.
(In order to reserve a place you will need a Victron Professional account – if you don't already have an account you are very welcome to open one.)
We look forward to meeting you!