When entrepreneur Leonid Neganov set out to build an EV charging infrastructure in the Moscow region, back in 2016, he found that – owing to the very limited number of Electric Vehicles, and the high price of real estate rental – having a static EV charging business wasn't viable.
Based on that experience he and Dmitry Kukushkin started the company Volt2Go having come up with the idea of creating an autonomous mobile charging station which offers EV charging where and when it's needed.
The scheme – which launches early next year – offers EV drivers the ability to log on to an App to book a charging time-slot at a convenient location around Moscow. The exact location will take into account the fact that users are more likely to require a charging point near the centre of the city during the day, and out in the suburbs by night.
Whilst on-station the charging trailer will usually be grid connected – but with 3 x Quattro 15kVA on board it can meet much bigger loads than the grid can supply at the point of connection. And speaking of bigger loads the mobile unit – known as Power Boost – is equally capable of supplying power to temporary locations to run power tools and plant on Construction sites, for example.
Having created an autonomous EV charger, we would not have been able to provide it with a sufficiently high utilization factor; says Leonid , the founder and ideologist of Volt2Go. We call our mobile unit the Power Boost as it is a universal solution for both optimizing energy supply, and charging electric vehicles.
As a former Minister of Energy for the Moscow region, and holding a degree in Engineering and Physics, Leonid has a thorough understanding of the problem he is trying to solve. The energy grid in the Moscow region has limited capacity – it can meet all usual domestic and industrial needs, with occasional voltage drops common to many power grid providers – but upgrading the system to power big loads at any location is very expensive.
This is one of the reasons why EV fast charging stations are unviable …and it's a headache, too, for industries such as construction where projects require temporary access to a lot of energy. The Power Boost mobile energy trailer can deliver a lot of energy, even 3-phase, for limited periods of time …whilst battery storage is replenished between those peaks.
The mobile power trailer was built with the help of technical advice from Oleg Nyunyaev – whose company Trio Solar, is based in St Petersburg, and specialises in Private Power Solutions. Oleg says: We chose Victron products for quality and reliability, as well as due to the fact that their products allow us to create quite complex technical solutions simply by assembling the necessary devices, knowing that they will interact with each other perfectly.
The Power Boost uses:
The unit is compact, light and can fit into a small van (VW Caddy or similar), or it can be towed as a trailer.
Power connections are accessible externally with the GX Touch 50 screen viewable in a secure box which is accessible to authorised personnel – but can be monitored by anyone.
The unit can be run off-grid and is able to provide an output of 36 kW; 380 VAC 3 phase, and has a capacity of 20 kWh. The Quattros installed can offer a short term peak power output of 25kw, and its Power Assist feature allows the inverted battery power to be added to the available power from the grid.
External load connection is also possible from a remote panel housing a set of various single- and 3-phase sockets.
Here we see the installation complete with 4 solar panels 175W-12V Mono on the roof of the trailer.
The next development of the project will be to integrate a portable 25 kW DC fast-charger into the existing system. Testing with a Nissan vehicle has been completed.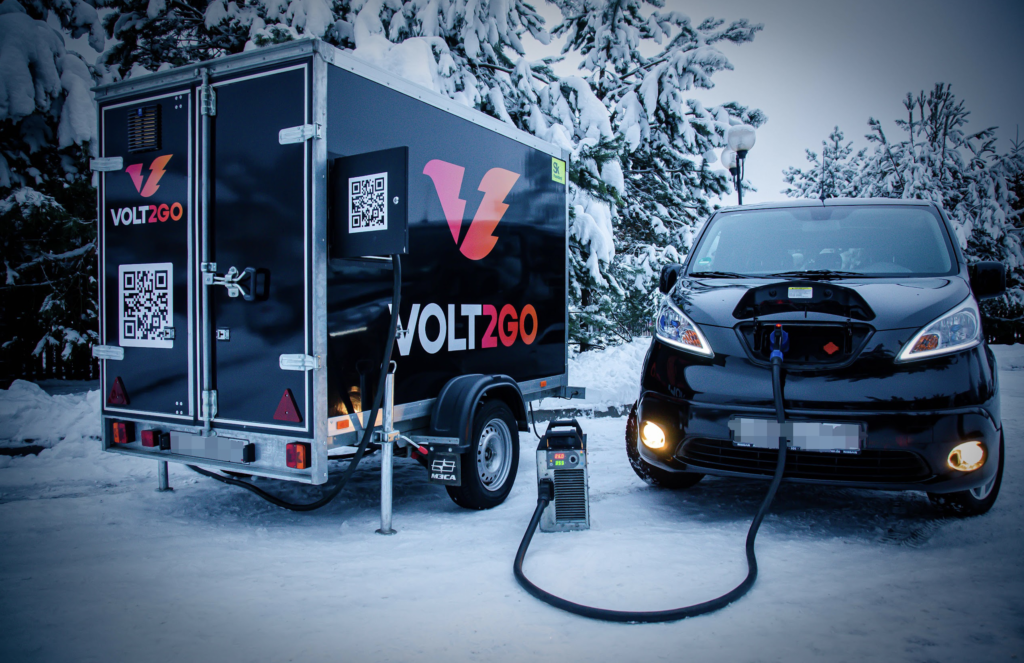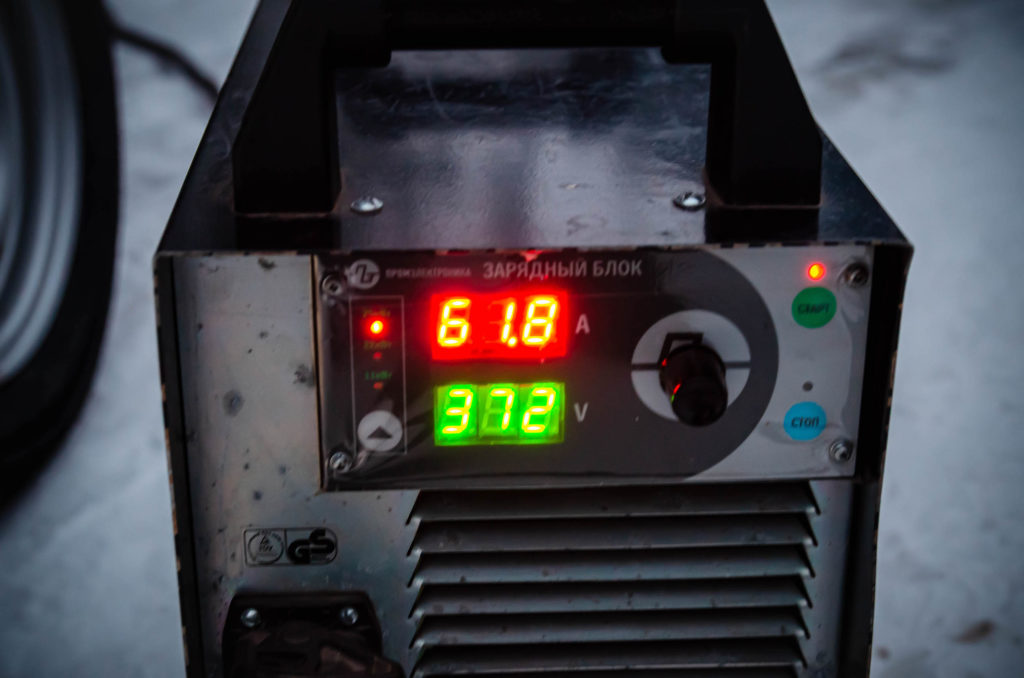 We shall watch Volt2Go with interest when their scheme begins in the new year, and wish them every success. The Power Boost trailer will be a good solution for EV charging for many areas of the world.