A successful laboratory equipment maker in Romania has invested in private energy to secure their plans for future growth. The local grid was not able to cope with their increasing power demand resulting in between 3 and 5 power outages per day. For E-Laborator Feeria SRL  that kind of disruption to their manufacturing schedule was bad enough – but added to the cost of ruined tools and spoiled fabrics every time there was a blackout, the situation soon becomes financially untenable.
Any interruption which might have been caused by changing power source was virtually avoided by choosing a containerised power system designed and built off-site by Darcom Energy. Of course, PV panels are sited out of everyone's way on the roof in any case!… but with external siting of all major system components the changeover to private power was as painless as it can possibly be.
What's inside the container?
This really tidy installation build was filmed, and the resulting footage edited by Jono – a link to his time lapse video appears at the bottom of this blog.
The mini grid arrived in an insulated, air-conditioned shipping container housing:
Externally the mini grid further comprises:
2 Fronius Symo 20.0.3 Three phase PV inverter 40kW max
130kWp photovoltaic panels
Fronius inverters enjoy complete system compatibility with Victron Energy products.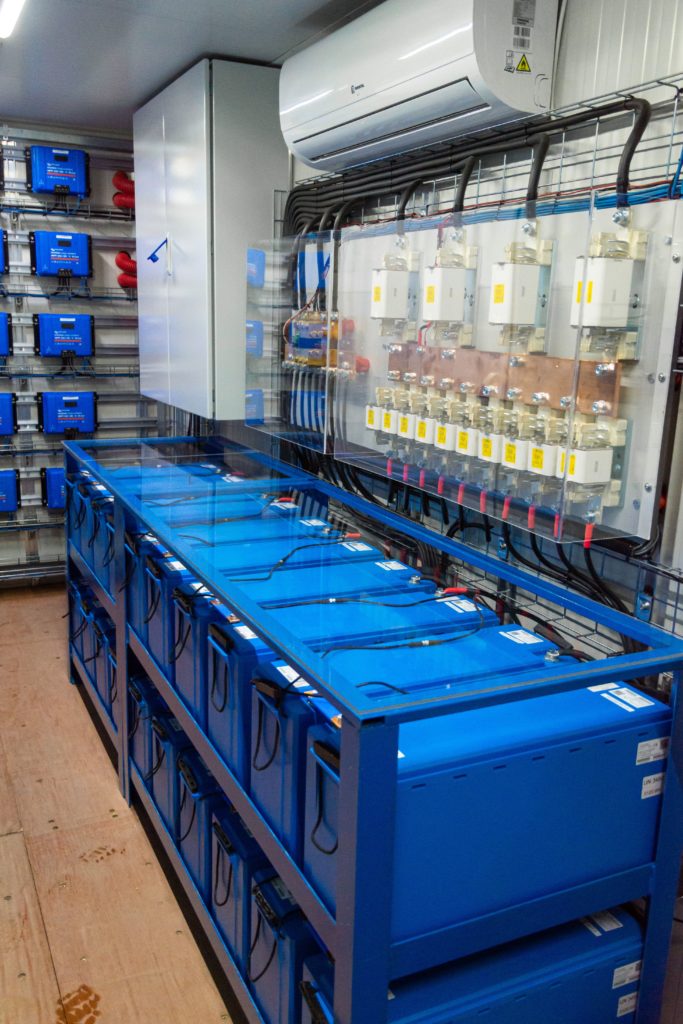 The entire system-control is displayed on a single neat GX Touch 50, and can also be monitored and controlled from anywhere using Victron Remote Management (VRM).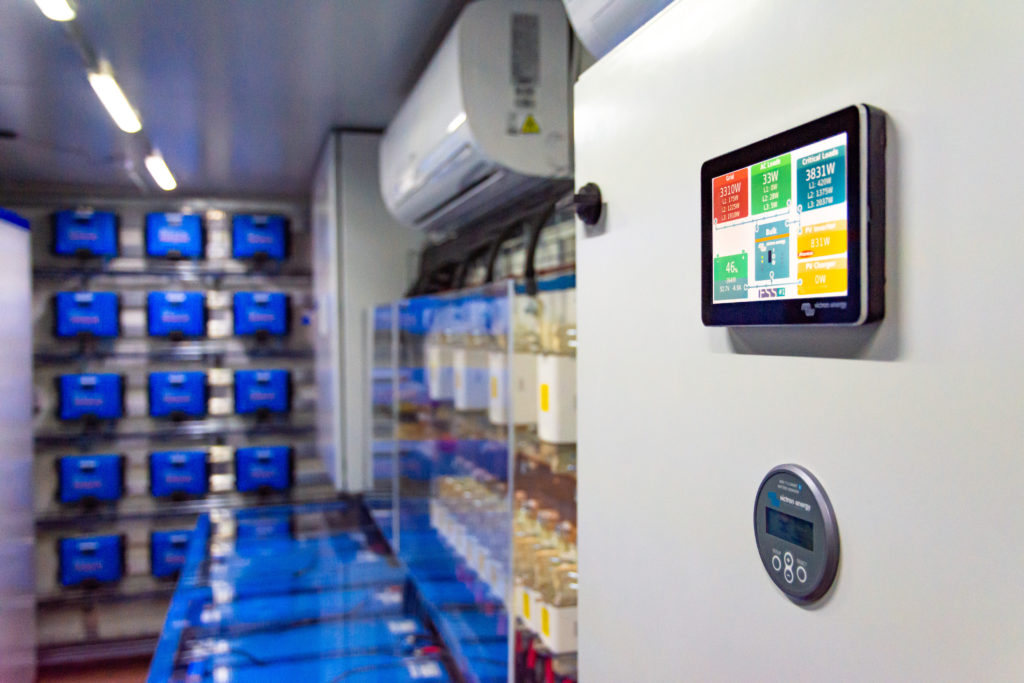 The customer has also chosen to use Node RED programming with which Victron's operating systems are compatible (though unsupported) – enabling him to customise his information display and include information from unrelated hardware devices.
During extended periods of poor weather the private power supply will be augmented with output from a 35kVA SDMO generator.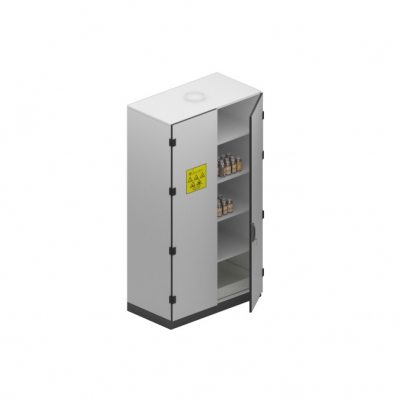 E-Laborator – who manufacture a range of laboratory equipment from seating, to lab-benches, and wet and dry storage systems – even provided an  unexpected bonus for their neighbours: since installing their mini grid – which exports surplus power – the local grid-supply has become more reliable!
Let's watch the slick installation: