A young engineer has designed and built solar lighting for a local place of remembrance.
The carved cross is believed to be at least 100 years old and stands near the spot of an historic incident in which a timber worker lost his life. From now the craftsmanship of the carving will inspire reflection both night and day.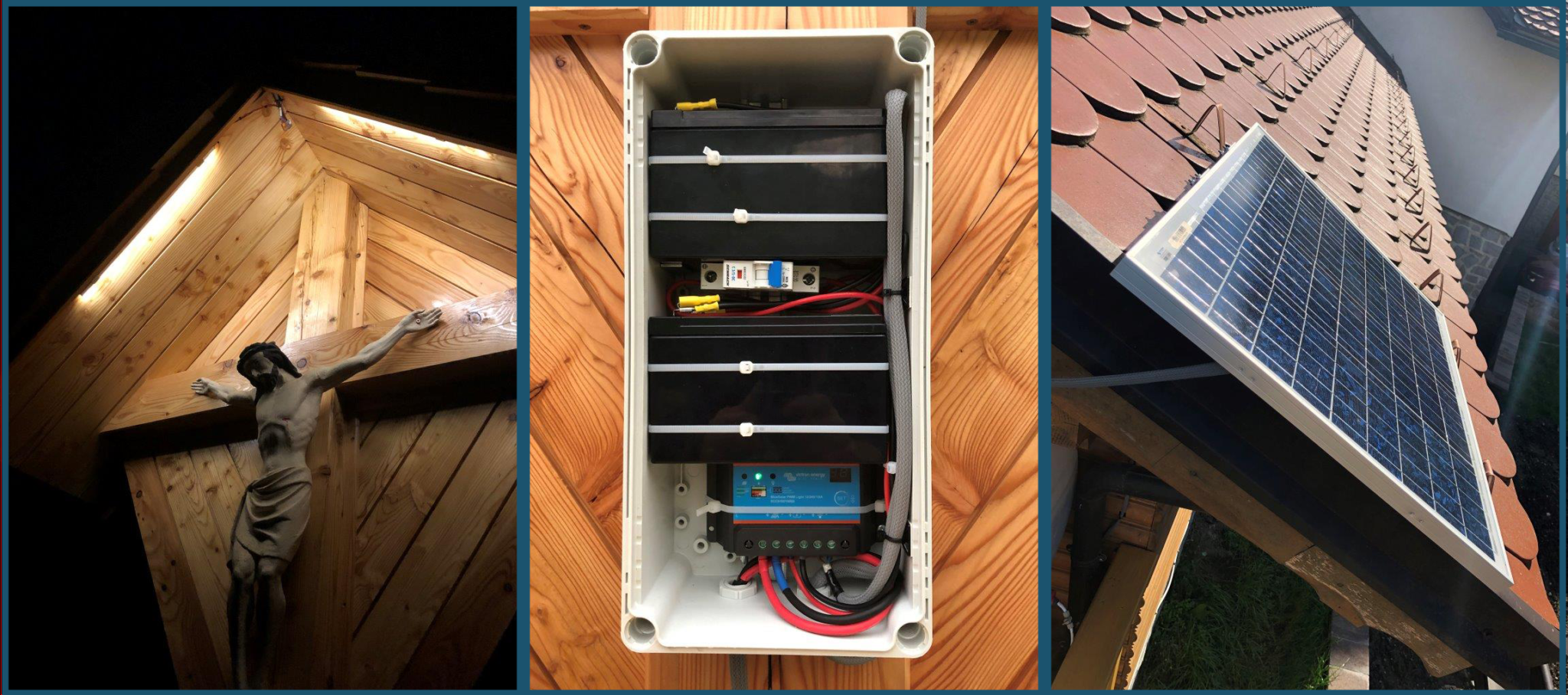 When he was offered a Summer Holiday internship at Victron Dealer and Installer Elektro Štumpfl Ltd, Electronics student Aleks Žvikart was keen to get his hands on the professional products which would allow him to develop his understanding of manufacture and industrial applications. He saw his solar illumination project as an opportunity to make a contribution to his community.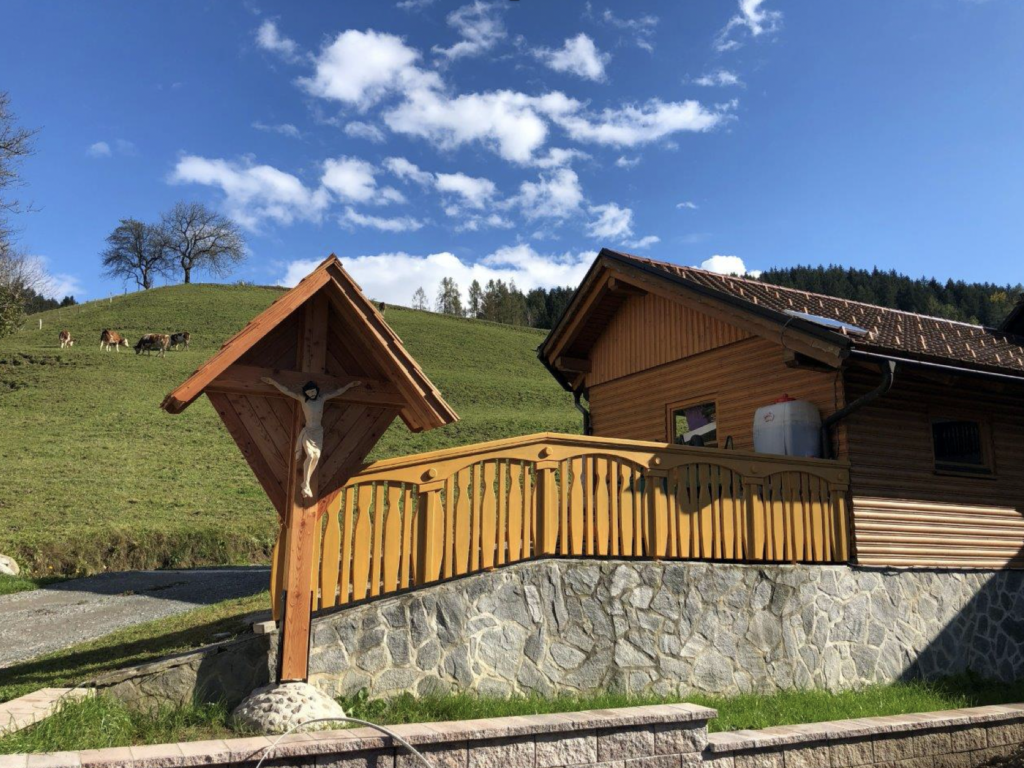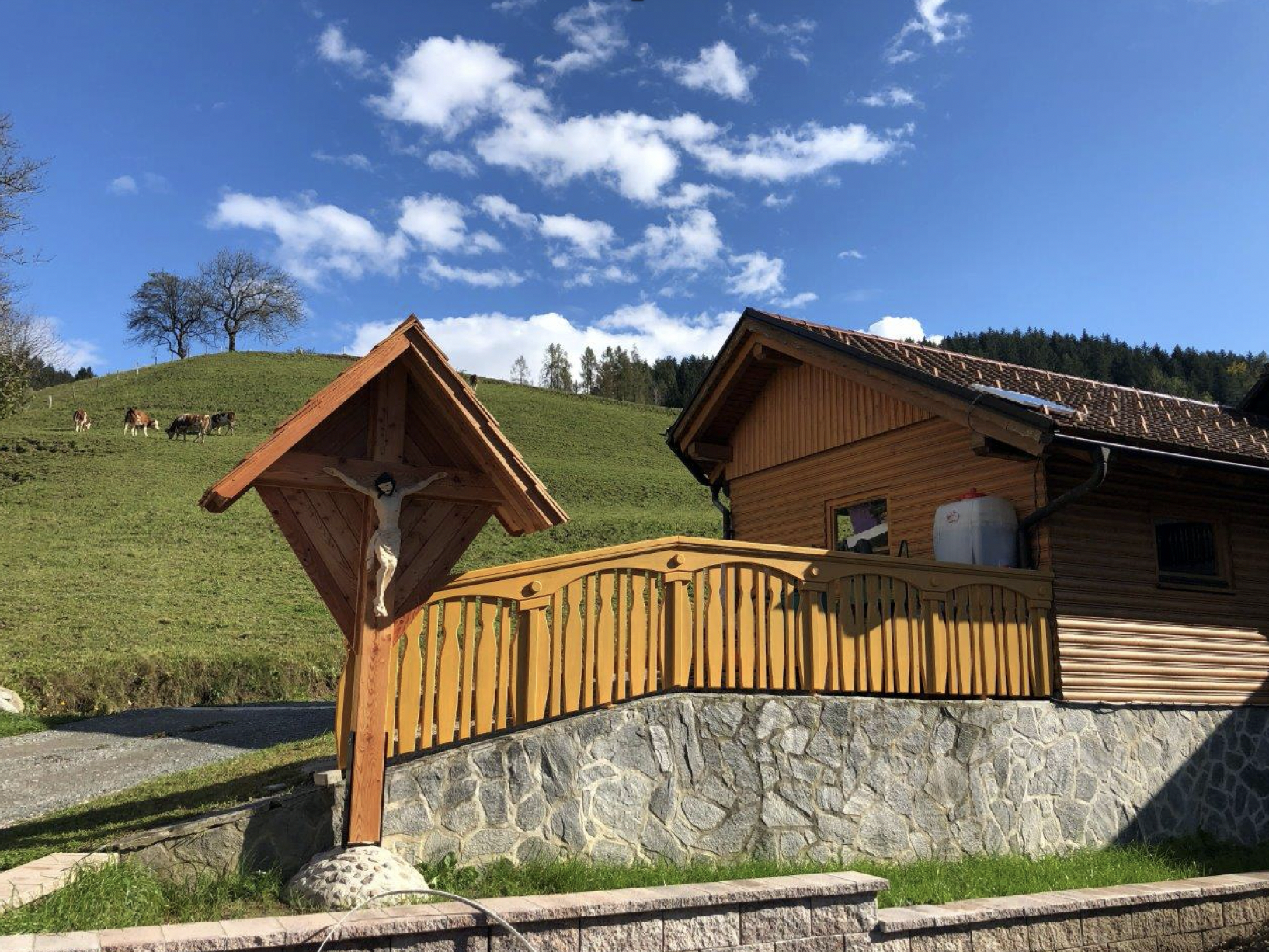 Aleks Žvikart is currently in his second year of attendance at an Electrotechnical high school in Maribor, Slovenia. With his mind settled on a career in electronics, he was keen to get some experience of the domestic and marine electronics industry. This internship introduced him to Victron Energy products – he says: I did some research on Victron products and I was instantly "hooked". My first project was the illumination of the cross. Now I am making a test board with Victron components so that I can present my research back in school. The main focus of the test board will be the Venus GX and the many different ways to use it – monitoring PV and weather stations, for example.
We wish him well in his career.
Family owned organisation Elektro Štumpfl has been established for fifty years and specialises in Marine applications. That division is headed up by Electronics engineer Gregor Štumpfl who explains that their company's strength is in being able to respond to individual client needs and applications – producing bespoke cable harnesses, switchboards and panels.
Their solutions are mainly based around Victron Energy and Fischer Panda – the latter being widely recognised for advanced generator manufacture. Fischer Panda products embed seamlessly into Victron systems and are fully controllable via GX communication devices.
With installations in over 800 boats – motor and sail – Elektro Štumpfl is keen to stay ahead of the technology, and to make a name for themselves in the marine market.