This insight is part of the 'Victron Energy people: Who is who?' series of blogs.
For a complete list of Victron Energy people in this series please see:
https://www.victronenergy.com/blog/category/victron-people/
Jono
My name is Jonathan Cecil (Jono) and have for the past three and a half years been living on a narrowboat on the waterways of the British Isles.  Everywhere I go, my black Labrador Molly comes with me.  I used to work for BBC News for some 14 years as a video journalist, trainer and programme producer. I sold my house and bought a new 60-foot narrowboat barge and called it Alice.  It was classed as a 'sail away' and had no insides or electrics. As I had filming experience my friends encouraged me to start a YouTube channel called Journey with Jono.  I filmed Molly and my journeys around the canals and rivers and detailed turning the boat from a shell into a home.  After using lead-acid batteries for six months and looking after them really well they of course started to deteriorate and I was keen to find an alternative power source. Despite having companies wanting to give me huge discounts in return to film and talk about their batteries, instead, I decided to buy Victron Energy lithium batteries at full retail price as I could see how good they were.  I filmed my experience and how I installed them and other electrical equipment and that's when Victron noticed me.  I was flown out to Almere in the Netherlands to meet both Matthijs and his father Reinout and started to produce videos for Victron.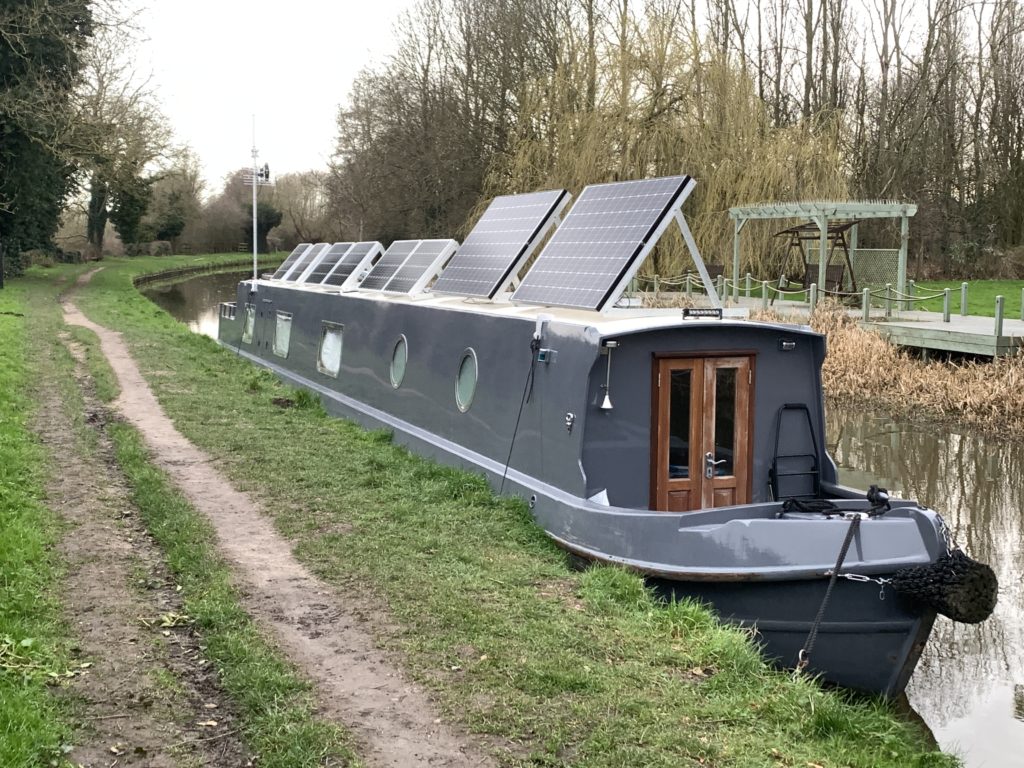 A year and a half later and I work full time for Victron Energy as a Video Executive Producer. I have stopped filming for the YouTube channel Journey with Jono and Molly and I no longer live afloat.  It is strange getting used to living back on land in a house but I do like the endless water, more space and faster internet!  My role with Victron is to film interesting projects and installs around the world as well as technical films on equipment and guides. Whenever I film in the UK on location, I take Molly with me and there is always a shot of her in my videos – just to keep the Journey with Jono viewers happy that have followed me over to the Victron channel – plus it's great having her with me 🙂
Jono & Molly