There's a great new video by Jono on our YouTube channel which offers an in-depth look at the installation of an Energy Storage System (ESS) in a house currently under construction in Dorset, UK.
ESS systems are designed to maximise the consumption of home produced power – supplying loads in real-time, using surplus energy to recharge the batteries, and only reluctantly buying or selling power to the grid.
Reluctant builders Sue Wardell and her partner Mark Oppe bought an old property for renovation – but decided on closer inspection that the fabric of the building was too poor for re-use. They made the decision to demolish it and build a modern, super-insulated house, using the existing foundations.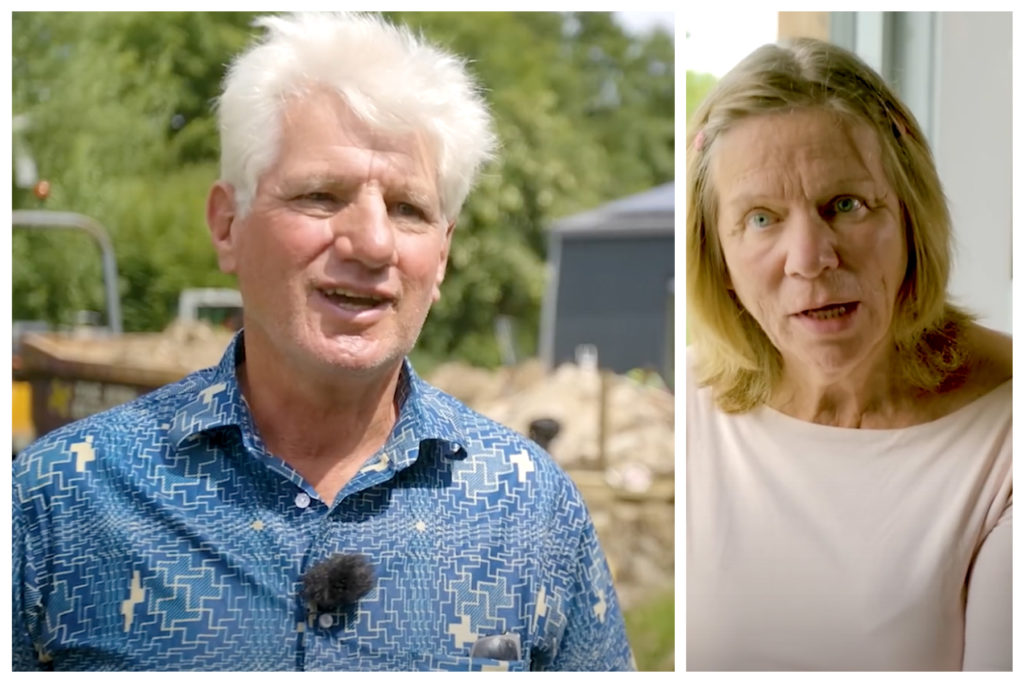 Their system has an energy meter which measures supplied to and taken from the grid and sends that information to the Color Control GX. The local grid electricity supplier offers a dual energy tariff – more expensive at peak times, cheaper at night.  This means that during periods of poor weather when the solar harvest is reduced, the system can be programmed to recharge the battery bank, when necessary, using grid energy during the cheaper overnight tariff.
The private energy system is being installed by Callidus who specialise in off-grid energy in remote locations. They were able to do a lot of pre-installation work at their own premises, in Devon. The system comprises of:
15 x Q Cells 320W Mono Black solar panels
 (4.6kWp)
Pylontech Lithium batteries 9.6kWh
Pylontech batteries
A legacy of research and development of Victron Energy components has resulted in extensive compatibility with important third party manufacturers allowing installers to customize their clients systems according to demand. The incorporation of Pylontech batteries into this Victron-controlled system is just one example of the seamless communication made possible by that work.
Two AC domestic circuits
Power is supplied to two separate consumer units, one of which is connected to critical loads such as lighting and refrigeration. In the event of a mains power outage these prioritised loads will continue to behave normally.
In the video Sue and Mark explain why they decided to install an independent energy system, and how it fits their lifestyle:
Sue Wardell's building blog can be found here.