The private island of Noa Noa, in the Philippines, offers exclusive breaks for those in search of deep relaxation.
The Philippines has 7641 islands; arguably the most beautiful among them belong to Palawan – a narrow archipelago of islands and islets in the west of the country.
Silent white beaches lapped by crystal-clear water – through which you can see the coral – the island of Noa Noa's native styled houses accommodate a maximum of 12 guests in six modern luxuriously furnished suites.
With no connection to the electricity grid a reliable private energy system is essential in order to offer guests the kind of luxury they might expect.
Noa Noa's old power system has just been replaced. The 'back up' generators were doing a lot of work – costing money and making noise.
Victron Energy dealer JK Solar Powerhouse in Puerto Princessa Palawan have installed a new off-grid system.
The old solar panels (6.6kWp) have been replaced by 72 new ones – offering 28.8kWp – on an unusual roof space which needed a lot of thought and careful design. It is a credit to Mark Apdon, of JK Solar Powerhouse, that he was able to survey the complicated roof using an image from Google Earth, and working with AutoCAD design software produced a panel layout which would maximise on the available space – amazingly getting within 50mm of the actual roof size.
The new system comprises:
72 x 400W Solar Panels
6 x SmartSolar MPPT 150/100
48V 1760Ah Lithium battery bank
Quattro Inverter/Charger 15kVA
BMV 700 Battery Monitor
The Victron system – which can be programmed to work seamlessly with a lot of third party equipment – has been re-connected to the two existing generators. A relay allows automatic start/stop of the generators – triggered by the battery State-of-Charge, or by low battery voltage – ensuring that the third-party batteries get the charge they need, when they need it.
It's worth noting that this start/stop function is just one of many programming features available from the Color Control GX which can be monitored and programmed remotely using Victron's Remote Management platform VRM. It is free to use and allows installers to offer their customers excellent levels of support without ever leaving the office – regardless of how remote the installation.
The Noa Noa installation has recently completed its first year of operation during which the generator has been required to provide just 4% of consumed energy.
Arrive by Sea-Plane; enjoy boating; Coral reefs; silence and all the comforts of home – you too can visit this island paradise …take a look at their website and dream!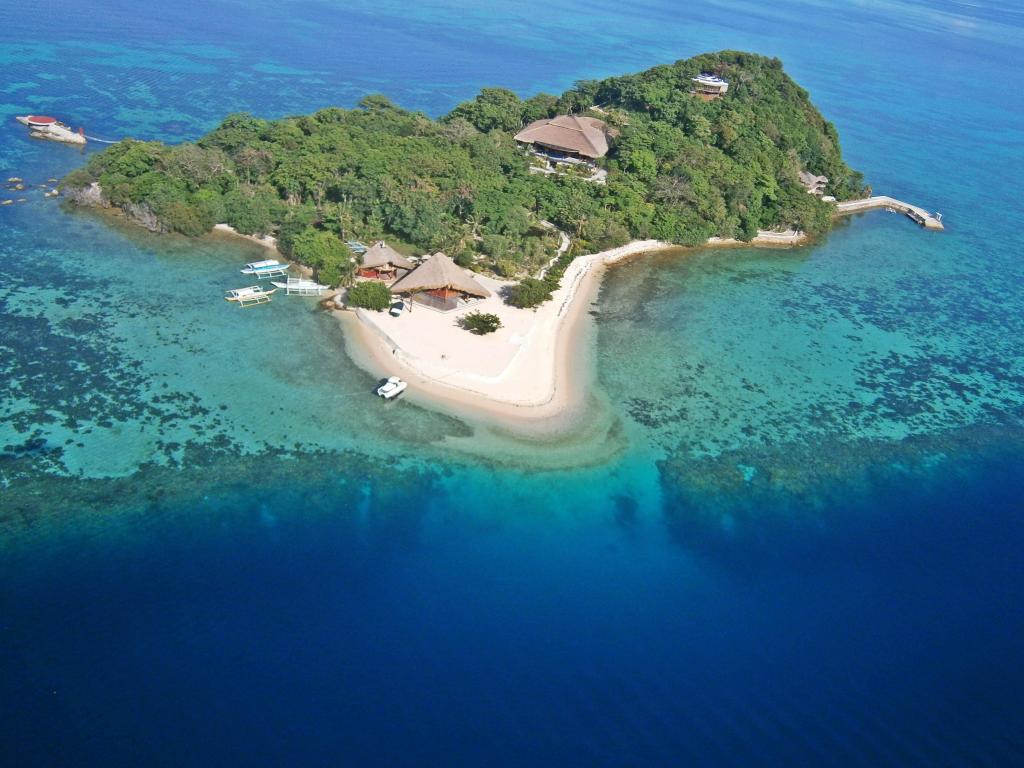 The Victron devices in this installation were supplied by Danny Maesen of PhilSolar Equipment and Trading Inc who wishes to thank Koos and his JKSolar Power house team for the professional work they have carried out.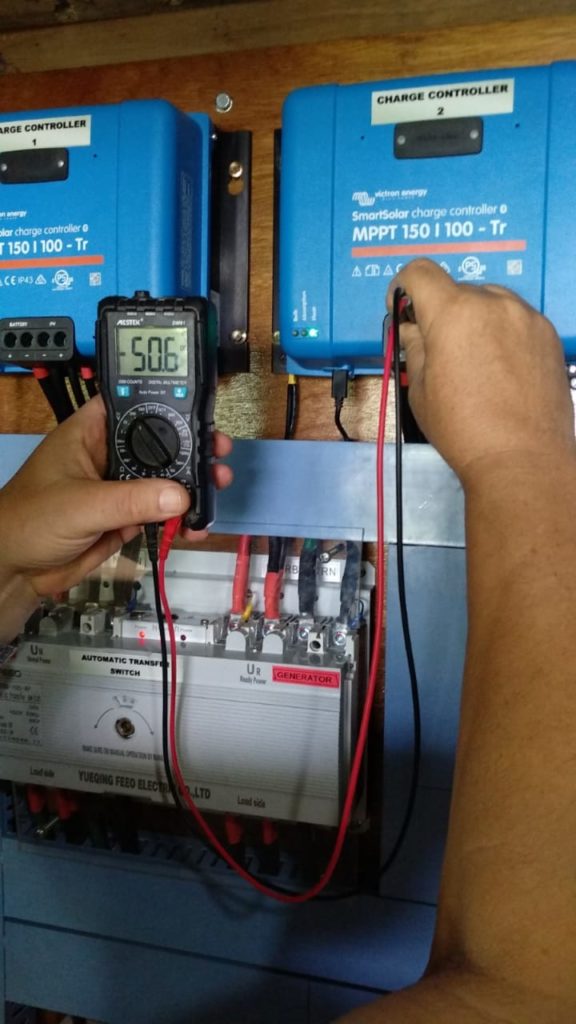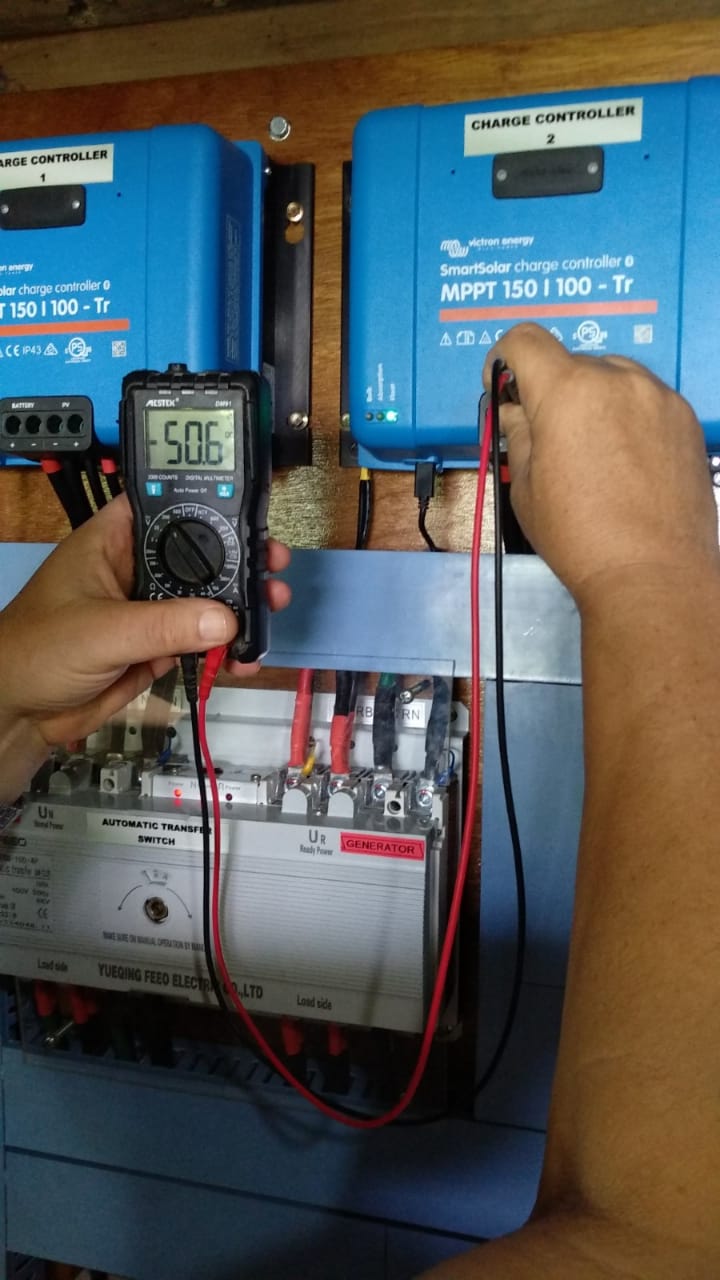 Design and installation were performed by:
JKSolar Power House Inc.
Gabinete Building, National Highway, Tiniguiban
Puerto Princesa City 5300
Contact: Koos Mulder
Email: jksolarkoos@gmail.com
palawansolarpowerhouse@gmail.com
Danny Maeson is the Victron Energy importer and distributor for the Philippines and can be contacted at:
PhilSolar Equipment and Trading Corporation
2F Cargohaus NAIA Complex
Paranaque City 1700 Manila
Contact: Danny Maesen
Email: danny.maesen@me.com