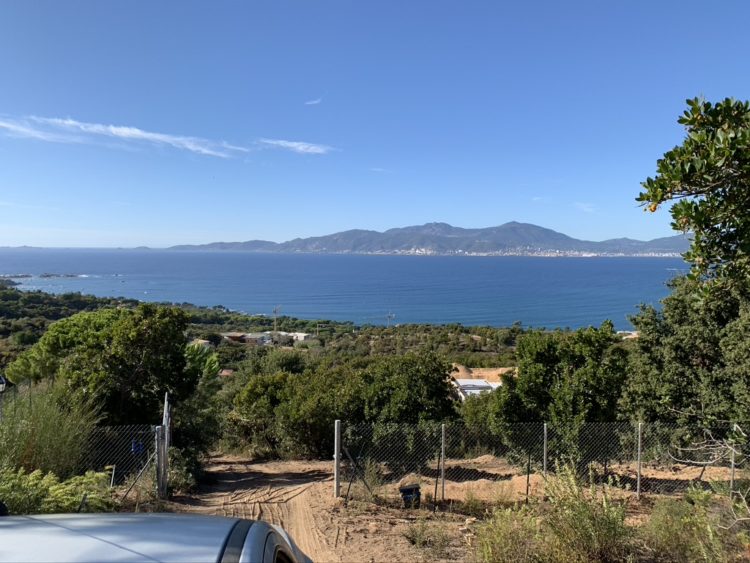 One man's dream to build an off-grid eco-village in Corsica is being realized as we speak. The idea is to build ten houses nestled discreetly into the hills overlooking Ajaccio bay, together with a community building where all the residents can gather at the end of each day to talk, drink wine, and play cards.
Work on the mini grid which will power the village is already complete: Christian Tartaroli – who is the project manager at Soleco  installed  400 solar panels able to harvest 120kWp will be stored in a bank of eighty Lithium 24V/180Ah batteries with a capacity of 368kWh. All that battery storage is managed by five Lynx Ion BMS units which ensure that all battery cells are kept in balance, and are protected from over-and undercharging.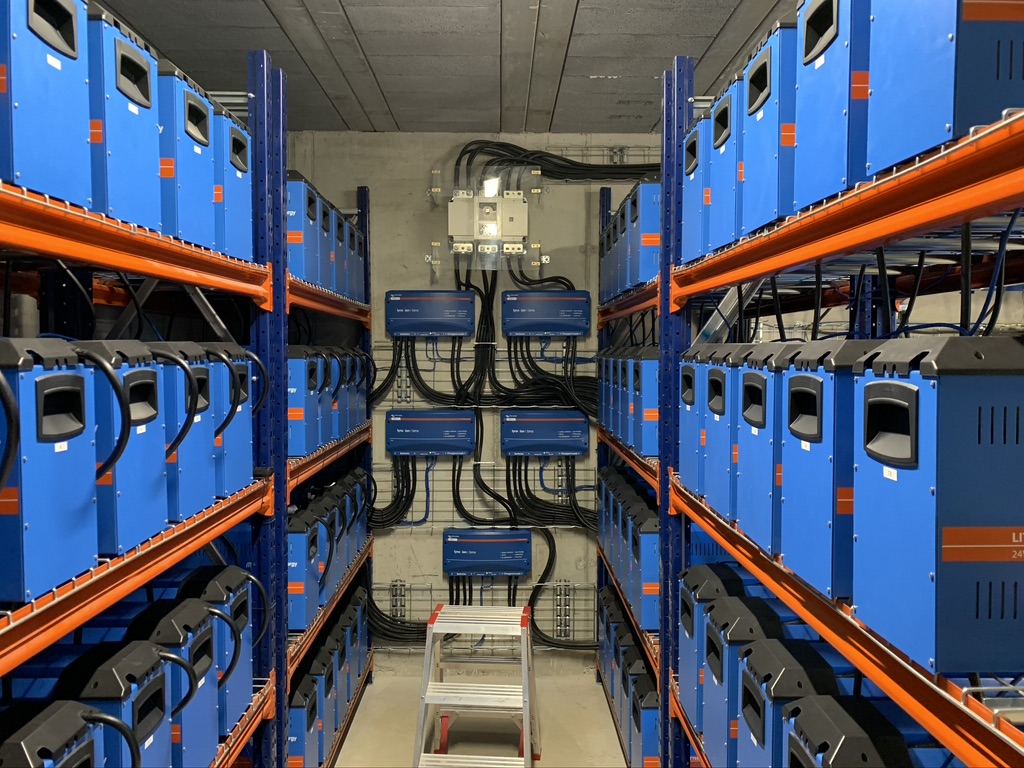 The power which is harvested by 20 SmartSolar MPPTs 250/100 is inverted to domestic voltage by 12 Quattro 15000/200 which together can offer a huge 180kVA capacity.  To keep all this equipment working together in harmony Soleco have chosen to install a Maxi GX. The Maxi GX has 25 VE.Direct ports allowing connection, control and monitoring of the numerous devices typically found in these larger installations. The Maxi GX ensures that all system components can talk to each other – and is critical for a real time dynamic control, which responds instantly to the variations in solar energy received; and to fluctuating power demands. A GX GSM allows the installation to be remotely monitored and managed via the mobile phone network.

Soleco's Christian Tartaroli (3rd right) led the project. Wilco (far left) from MG Energy Systems configured the Lynx Ion BMS. Victron Sales Manager David Foret is 3rd from left.

Grid electricity is available near to the development – but the owners have decided to turn their back on that to create their eco village which incorporated both traditional values and a sustainable future. The visual impact of the installation has been kept to a minimum by mounting the panels at low level, and allowing them to follow the contours of  the hill rather than sticking to a rectangular plane.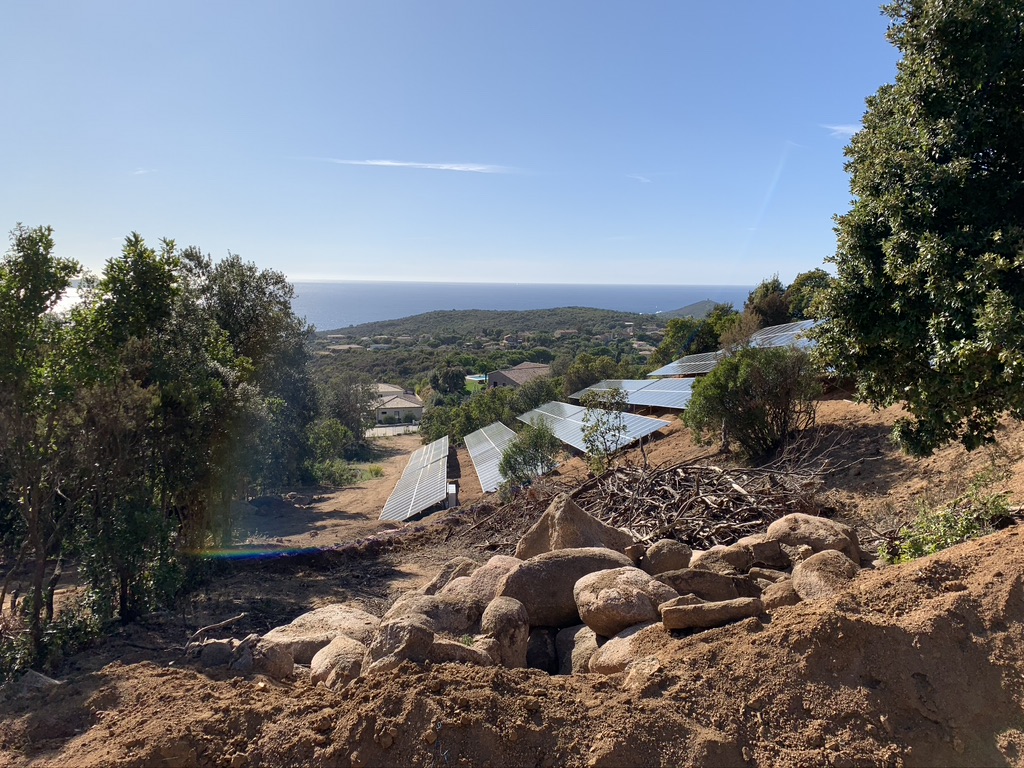 When the houses have been constructed and are occupied, we'll re-visit this story to hear about village life in this slice of Corsican paradise.
Thanks to Victron Sales Manager David Foret for bringing this story to our attention.