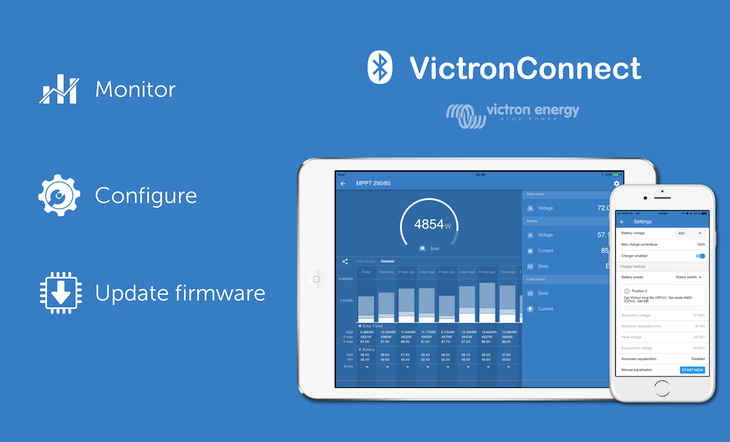 VictronConnect v4.0 has arrived!
You only need look at the headline image above to gain an insight into how versatile this software is, not to mention the amount of midnight oil burned behind the scenes bringing it all to fruition. An exceptional job by software engineer Jesús Miguel Pérez.
What's different, what's new – the key points are:
Multilingual
Faster
Smoother
New features
Tablet layout
On-screen help
Easier for end users
New features
One of the new features is the battery presets library for Solar Chargers: Users can create a battery preset and that will be stored in the presets library. This way installers don't need to input all the values again, each time they configure a new installation. Here's some of the other new features below.
Multilingual – Besides English, other languages such as German, French, Italian, Dutch and Spanish have now been added to the redesign.
Tablet version ensures clear layout with additional information.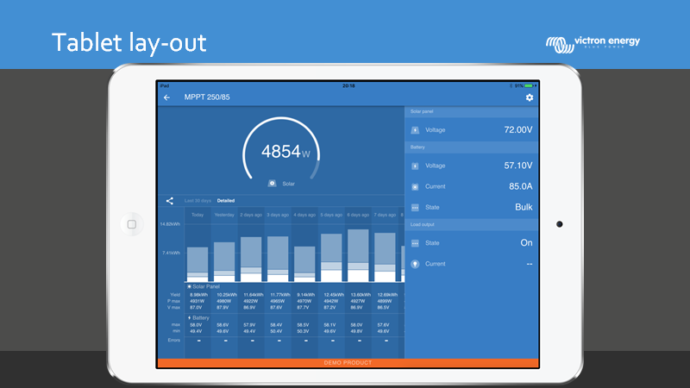 Ease of use is improved along with onscreen help.
What can VictronConnect do?
Monitor, configure and update firmware of all Victron products with:
built-in VE.Direct port, such as BMV Battery Monitors, MPPT Solar Charger Controllers and Phoenix Inverter VE.Direct 250VA – 500VA.
built-in VE.Smart, such as the Blue Smart IP65 Charger and BlueSmart MPPT Solar Charge Controllers
Teaser screenshots
Out of the forty or so screenshots I have from v4.0, here's two teasers before you download the software.
Phone example: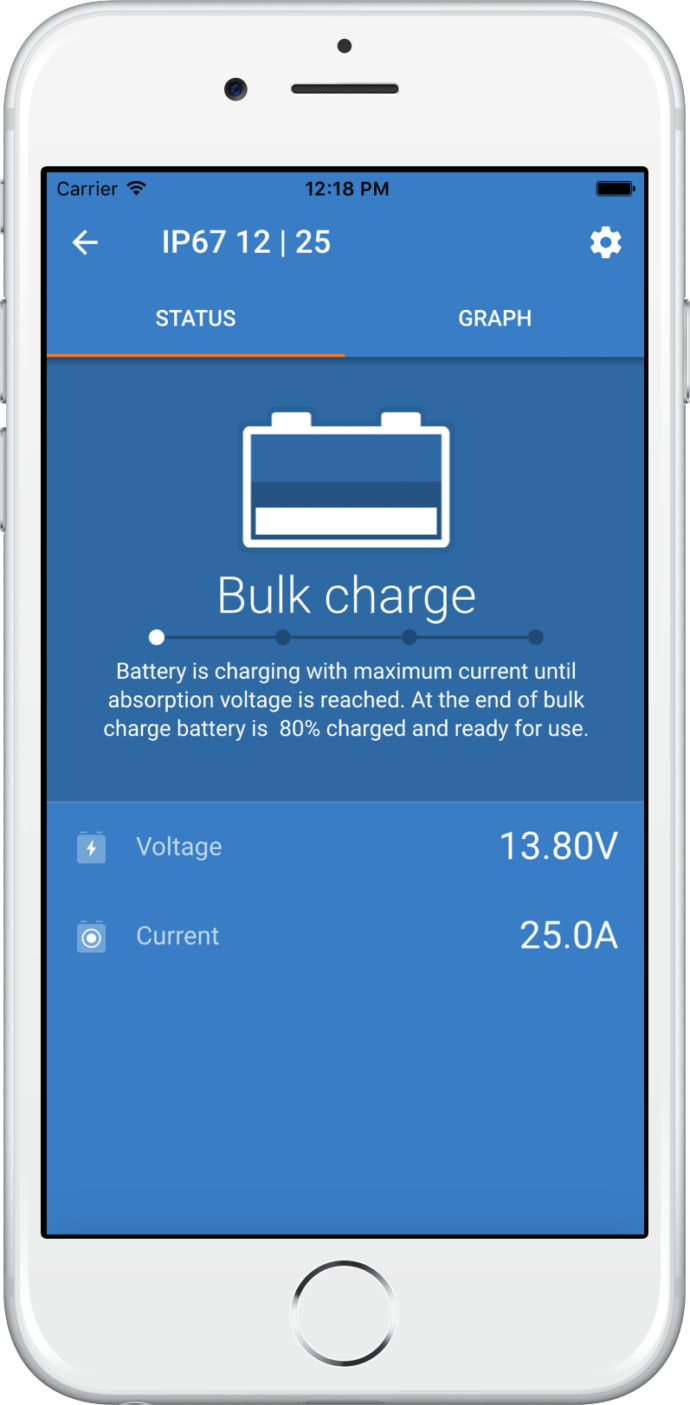 Tablet example:

Before you do anything
As with all software there are certain requirements and caveats.
Minimum macOS version has been increased to macOS 10.10 (OS X Yosemite).
Minimum Android version has been increased to Android 4.1
Android ARMv5 hardware is no longer supported.
Windows XP & Vista are no longer supported. Minimum is now Windows 7.
Note that the previous version of VictronConnect (v3.3) for Windows XP and Vista is still available for download on our software downloads page.
VictronConnect software
Blog update Sunday evening 7th January 2018 – Over the weekend several of our ever helpful users found some bugs, so versions 4.1 and 4.2 have been released also. Please update to the latest v4.2 having read the notes in the changelog first.
You can download the latest software from:
Information links
The links below relate to VictronConnect.
Instructional videos
Whilst these videos below were made prior to v4.0 they will still give an insight into VictronConnect.
Enjoy the new version of VictronConnect and as ever feel free to post any comments in Disqus below.
John Rushworth