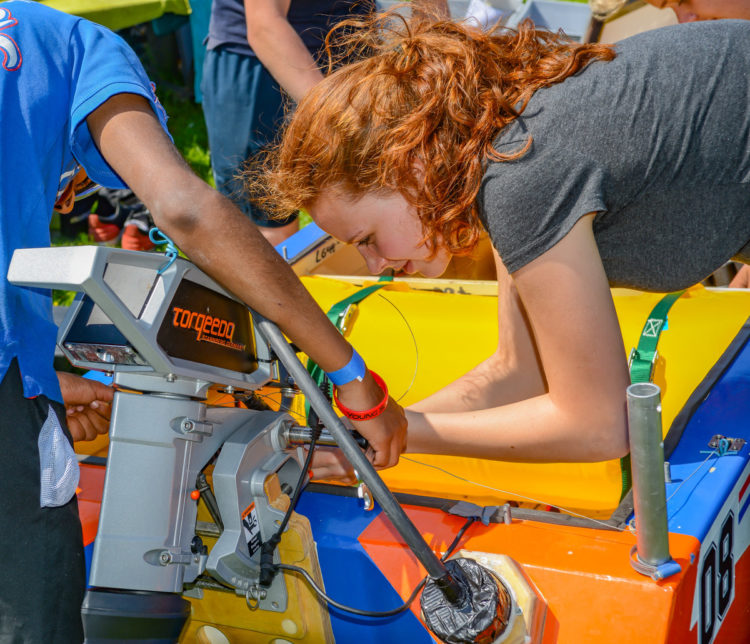 The Eneco ZonnebootRace must be the quietest boat race in the world. No gas-guzzling engines; no thrashing sails – just the purr of an electric motor …powered by the sun. Some of these youth boats can reach speeds of 20 km/h.
The annual event has a number of different classes and one of them is particularly challenging: Open to 14 – 17 year olds, entrants must first build their own boat! 
The class is called Young Solar Challenge. Is it the drive for speed? is it the fascinating technology behind these craft? or is it the sense of achievement gained through building a boat that drew 24 teams to enter home-built craft in the competition which ran on the 26th and 27th May at Akkrum, Friesland, Holland?
Everything about this race is an ideal learning opportunity for young people. Boatbuilding takes the mind to an entirely new plane: The shape of the hull teaches us that we must work with nature; to ensure water-tight integrity we must pay attention to detail; and in order to be fast – yet safe, we must build strength into the hull, whilst minimising weight. And the power-train – instantly converting the sun's energy into 'drive' – teaches us the practical science behind using natural resources.
When the boat is finally launched and sitting on the water like a swan, the sense of achievement brings with it a can-do attitude which will last a lifetime.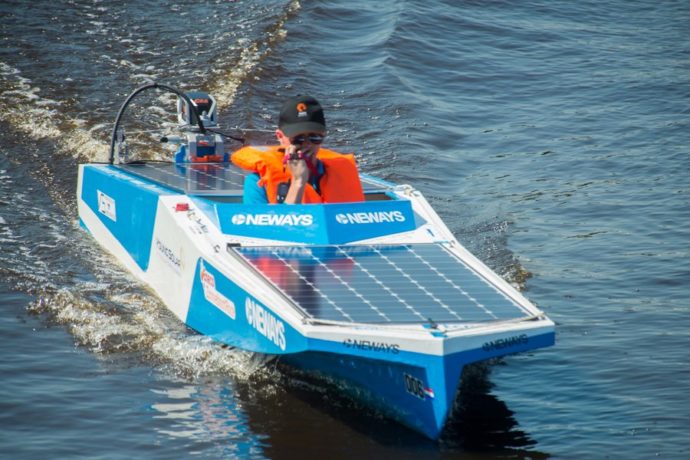 Using 2 x 55 Ah batteries, the Victron Energy  MPPT 75/15 and 24/7A charger two races are run  – one for speed (with a winning time by Bogerman Sneek of 1 minute 18 seconds); the other tests endurance (with a winning time achieved by d ́Oultremontcollege of 1 hour 9 minutes). The competition is open to all students – details, prices and kits are available from: The Young Solar Challenge. …Each year the number of participating teams grows.
News from this event, and of future events, can be followed on their Facebook Page where you can also register your interest to attend upcoming events:
Zonnebootrace on 10 June at 09:00–18:00 UTC+02, Bataviahaven Lelystad, Schoonzicht 404, 8242 KH Lelystad, Nederland
Young Emotion on 30 June at 12:00 to 1 July at 17:00 UTC+02, Vaart Zuidzijde 55, 8426 AG Appelscha, Nederland
Victron Energy believes in inspiring young people and assists Young Solar Challenge in the purchase of Victron Energy components.