Synercom are based in Brno in the Czech Republic, a city where I had to go and see The Doctor and drink beer. The Doctor didn't force me to drink beer I may add, so it's better to let the images below explain why I was there, before I get back to the story about Tomáš Doležal of Synercom and the elegant battery storage system 'Battca' shown in the headline image above – allied with Victron Energy system components of course!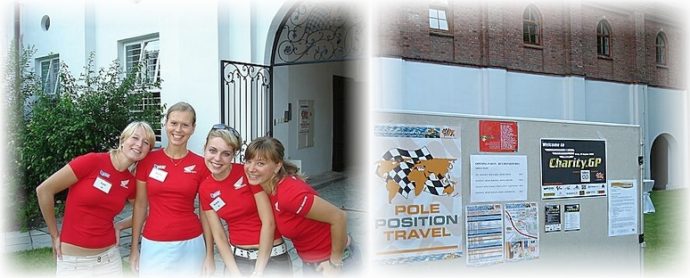 The Synercom story
It seems Tomáš Doležal of Synercom and I share some passions (besides the wonderful city of Brno) – these are renewable energy and two wheels. Whilst I still enjoy motorcycles and MotoGP, latterly it has been mountain bikes for two wheeled fun. It was at a race event, for such bikes, that Tomáš started his renewable energy journey (in practice) toward owning his own company and utilising Victron Energy products. His aim was to organise and power the race event marquee using renewable energy, which as you can see he achieved.
Prior to this, the initial impetus to start his own company came from his dissatisfaction with the payments and operating costs in the apartment building where he lives, so Tomáš set about planning alternative solutions and measures to reduce costs, which resulted in positive results and ultimately the formation of Synercom.
During this learning and testing phase Tomáš was clear he had to choose good partners and quality technologies, which as a technician he firmly believes in. Narrowing his selection of suppliers and products by focussing on quality & functionality, together with product stress testing, he soon realised that not many passed his standards.
One company and their local dealer did though. That was Victron Energy and Neosolar from Jihlava in the Czech Republic. To quote Tomáš:
"Victron Energy showed us that they definitely can fulfil our technical requirements and expectations. Ever since that point in time, their products have become an integral parts of our proposals and projects."
Synercom product development
For various reasons when it came to solar energy storage and cost savings, Synercom decided to develop their own battery storage system. The result after consulting with would be customers and investors is the sleek and creatively designed Battca, allied with Victron Energy system components to produce an elegant, reliable, long lasting, integrated battery energy storage system.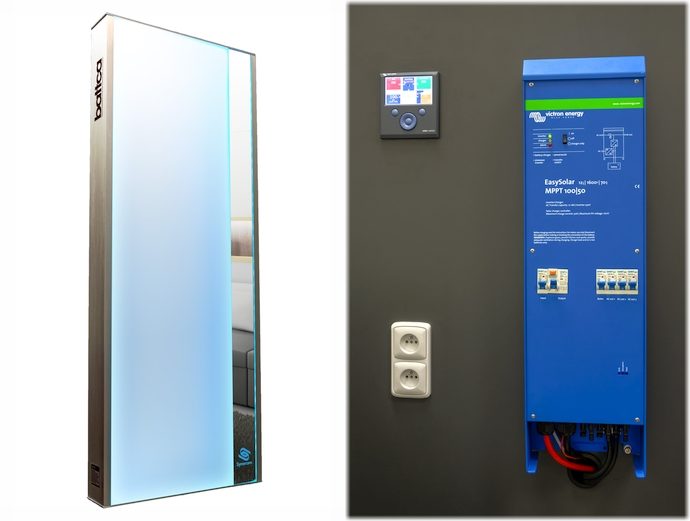 Battca specifications
Actively balanced
Capacity of accumulation energy: up to 3kWh
Cells technology: 16 cells – 3,2 (60Ah LiFeYPO4)
Voltage versions:  12V/24V/48V
Peak power: up to 40kW (Max. 3s)
Continuous power: up to 9kW
Up to 5,000 cycles (80% – 13.2y)
Up to 1,000 cycles (35% – 27.3 y)
Operating temperatures: -20°C to 60°C
Does not react with moisture or oxygen
Without memory effect
Is intended for: Hybrid photovoltaic power / Green UPS / Smart Grid
Note: The doping of LiFePO4, for example with yttrium (LiFeYPO4) improves technical properties.
Conclusion
It's always good to see Victron dealers and innovative companies local to them working together, to produce mutually beneficial systems that satisfy consumer demand.
Thanks to David Kristinus of Neosolar and Tomáš Doležal of Synercom for the information and images used in this blog. The Brno images are from my trip there.
John Rushworth