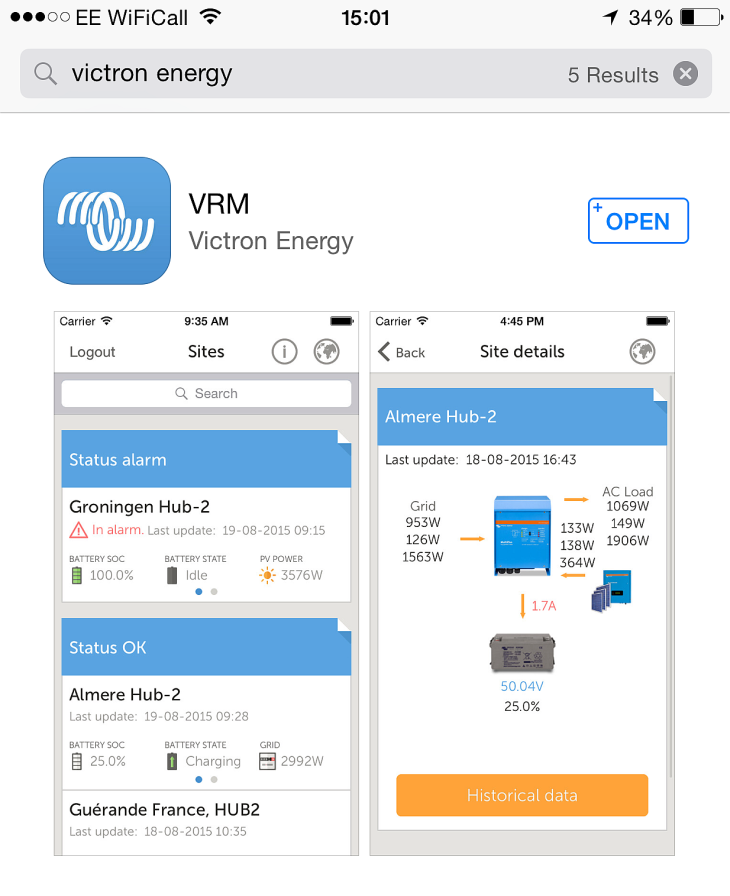 The updated Victron Remote Management (VRM) App (v2.1.3) for iPads and iPhones has now been released. This updated release responds faster than earlier versions. It is available in iTunes now.
The updated App for Android devices and phones is not yet available. We'll let you know when it is.
What's New in v2.1.3 iOS

Improved data loading, making the app quicker especially when switching between different screens and reducing data traffic.
Included a timestamp when data is updated for the last time. Giving a better overview on when a site has uploaded data for the last time.
Improved login mechanism, reducing the startup time and quicker loading of overview screen.