VRM version 2.0 App released for tablets and phones
The latest VRM app for Android tablets and phones, iPads and iPhones is now available.
What's new in Version 2.0?
Tablet support
New interface design
Site widgets
Overall stability and performance improvements
As tablets have a better screen resolution than most phones, Victron have been able to present additional information with this format. Here is an example screenshot from an iPad, which shows the sites on the left (both active and inactive with a site summary) plus the 'Site details' of the chosen installation on the right, that has been selected from the 'Site summaries' list.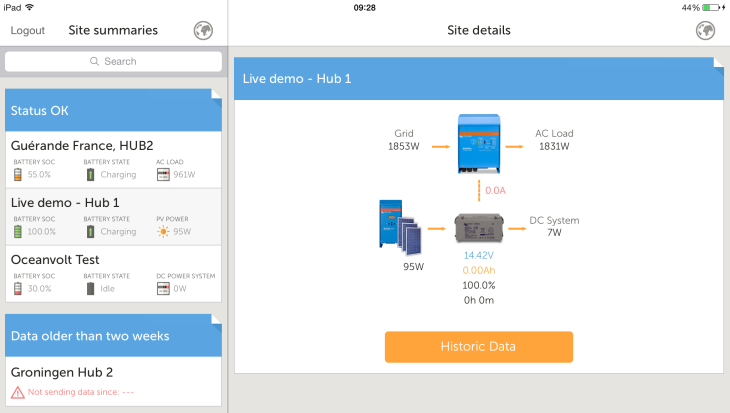 Taking the example above, here is how the same VRM ID looks on the iPhone 5 below. The  information is now shown on two separate screens instead of one, due to the mobile phone's screen resolution.
Site Summaries on iPhone 5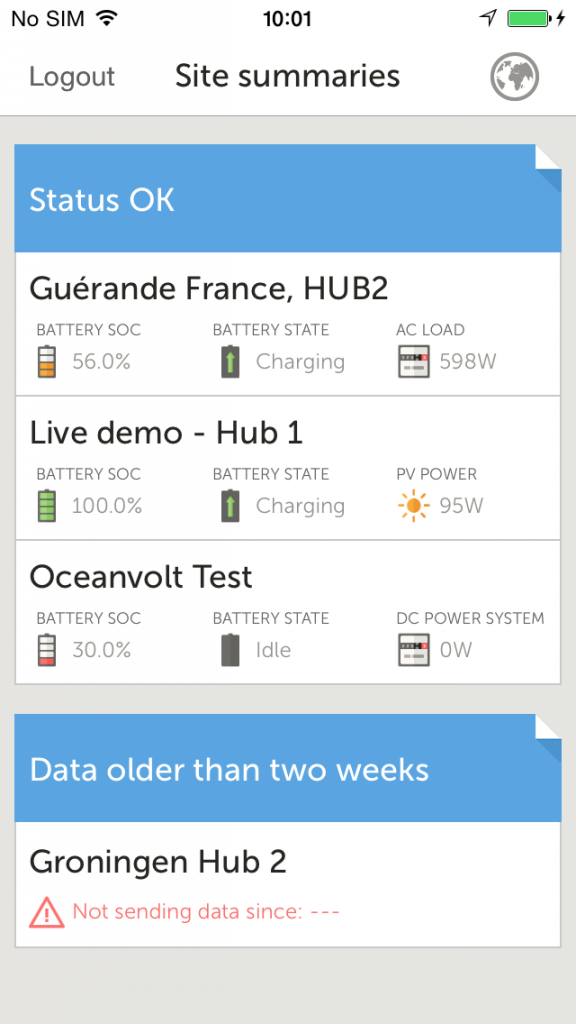 Site details on iPhone 5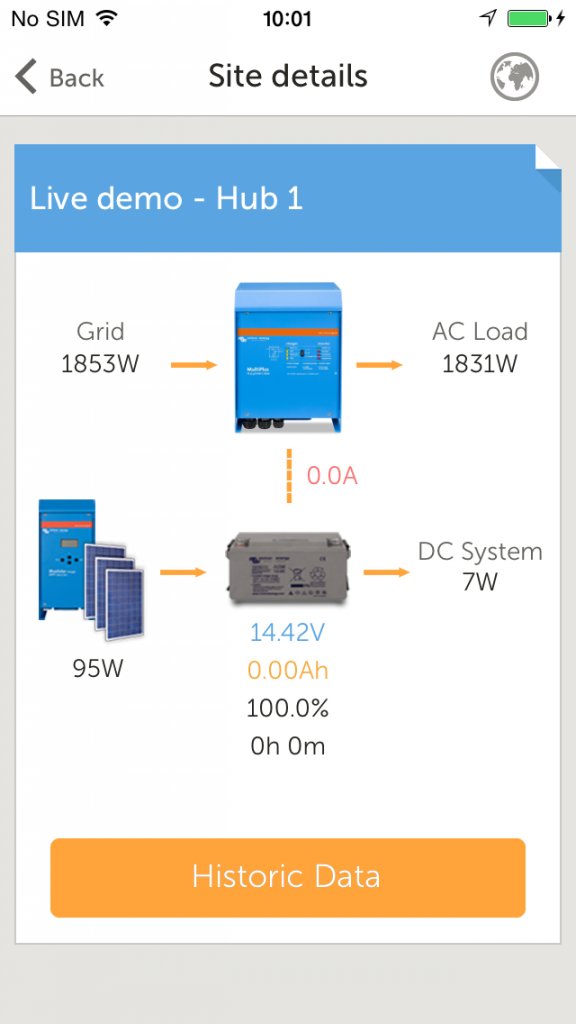 To view further information about the chosen site, you click the orange 'Historic Data' button shown above. An example from an iPhone 4 is shown below. The iPhone 5 can display a longer list than this due to a better screen resolution. i.e. iPhone 4 is 640×960 and the iPhone 5 is 640×1136. Further information can be seen in both cases by simply scrolling down.
iPhone 4 Historic Data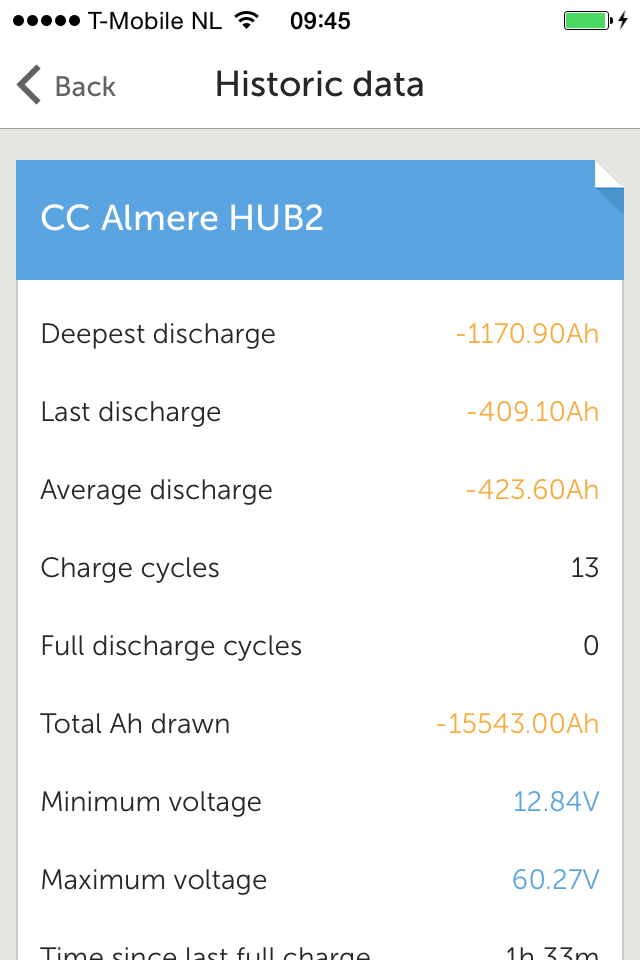 Also new in this release is the ability to add site widgets. Here is an example of a site with an IO Extender that measures windspeed.
IO extender widget showing windspeed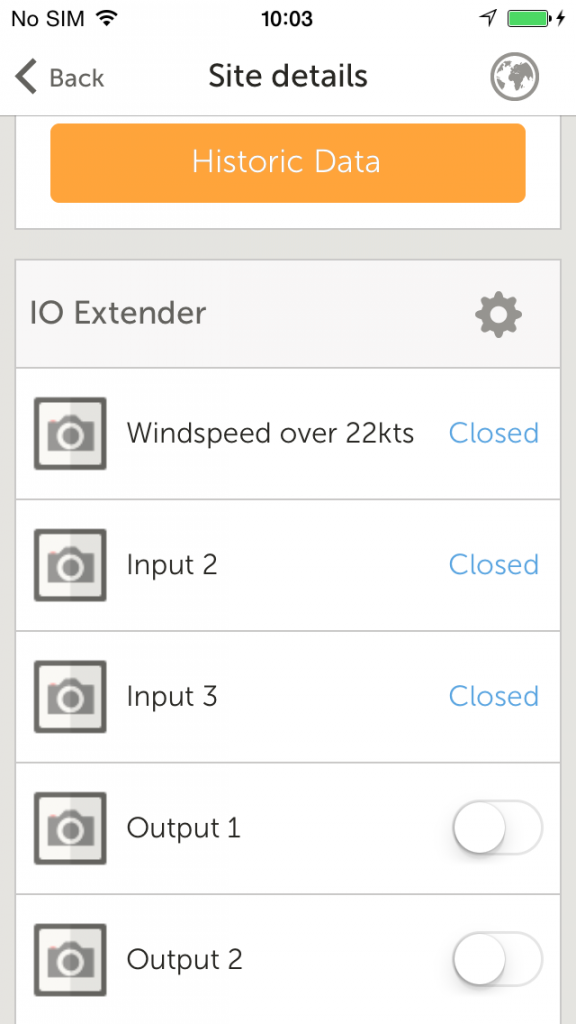 Overall stability and performance improvements
As I was lucky enough to pre test this new VRM app release, I have noticed a crisper look and improved performance and of course there is always the ability to click direct from the app and open the full VRM portal site if you want even more detailed information.
We hope you like the VRM 2.0 app and as ever more than welcome your feedback and any comments, here on the Victron blog.