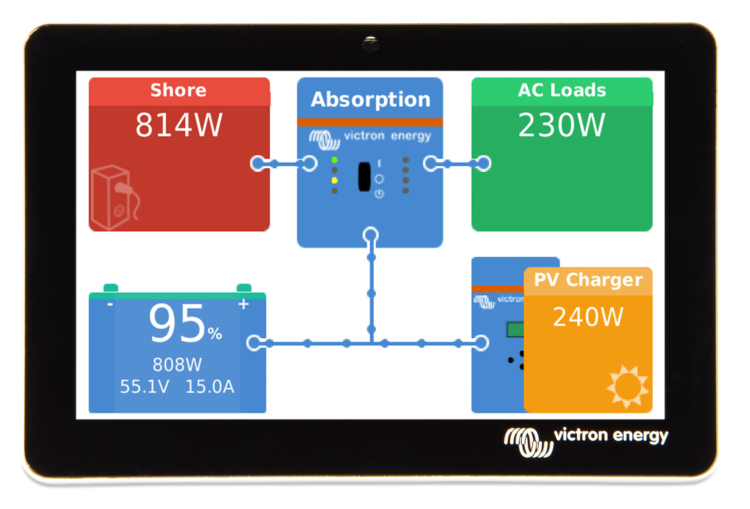 Good morning!
In the middle of the Coronavirus pandemic, normal things do continue and today we're releasing a new version of Venus OS – the software at the heart of our GX Product range.
A short note on the Coronavirus outbreak and Victron: so far so good – we always keep very high stock levels of finished goods to make life easy and smooth in our normal situation of growth. This is also good practice in case of difficulties with production or supply – which could happen in case of the Coronavirus outbreak, but so far all is well: production has been – and is still running smoothly; as are inbound and outbound logistics. Our office staff can, and are, working from home in isolation. That is a bit less efficient as well as awkward, but very do-able. With those reassuring thoughts in mind there are risks of course, for example in case an outbreak occurs amongst the staff in one of our warehouses. That event would have the highest impact on our customers and ourselves. There are many, many counter-measures in place to minimise that possibility, and other risks. In any case please stay safe, and I hope you and your families are doing well.
Back to the news at hand: Venus OS v2.52 has one main change:
BYD Premium LV batteries
BYD has launched their new Premium LV batteries, suitable for both on- and off-grid applications. Premium LVS capacity ranges from 3.8kWh to 245 kWh, and the Premium LVL is scalable from 15.4 kWh to 983 kWh.
Venus OS v2.52 contains the necessary changes to make these new models work well together with Victron equipment. We'll be updating the BYD & Victron information manual shortly.
Other changes & how to update
The other change includes a fix for the Grid alarm which reduces the likelihood of an alarm being triggered temporarily when the user switches the Inverter/Charger off and on. Note that there are still situations where switching the Inverter/Charger off and then on will trigger the grid alarm. This relates to grid codes and mandatory waiting times of up to 60 seconds. We'll fix that properly in a future release.
You can find information about how to install the new version of Venus OS here. For the full changelog, including previous releases, visit Victron Professional.
Have a good day,
Matthijs Vader