There's a new product on the market from EnGoPlanet – the people who make Solar powered streetlights.
EnGoPlanet Smart Solar Powered benches – which are ideal in college and work campuses, or public waiting areas – provide an opportunity to charge your phone or laptop whilst chatting, waiting for a friend, or watching the world go by. The bench can provide wi-fi internet access; and lighting too …and one very innovative model offers e-scooter docking and charging!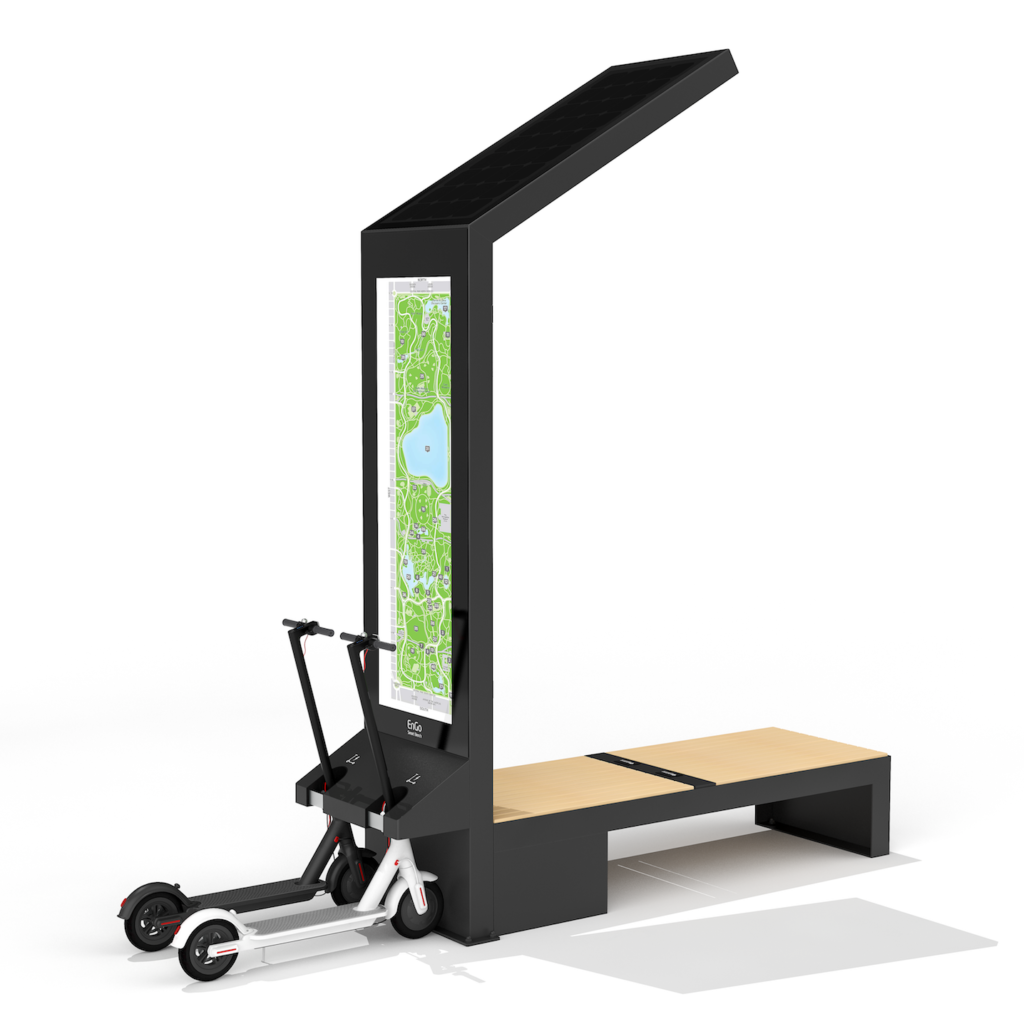 For businesses like Microsoft and Volvo the benches are a statement, in addition to providing rest-period convenience for their employees.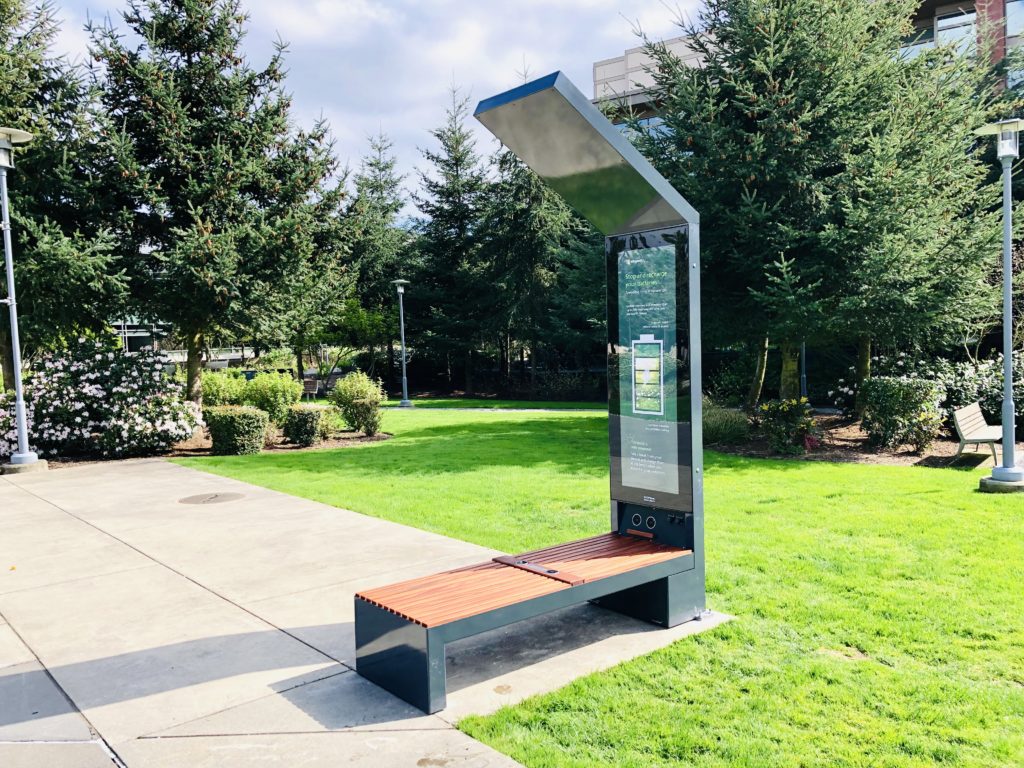 They're made from durable materials such as stainless steel, aluminium, and wood composites for a long outdoor life. And they're reliable, too, having been equipped with top-quality off-grid electronics such as the  Victron MPPT 75/15 solar charge controller which maximises the power harvest from the solar panel at the same time as managing the charge supplied to the battery.
With installations in locations as diverse as Dubai and Canada – whose temperatures can differ by 65C ! – the benches have proven their climatic versatility. Some bench designs incorporate advertising space offering the possibility of sponsorship, allowing them to become self-financing, or profit-centres.
With a choice of models, their ultra-modern, clean-line appearance will appeal to many organisations for whom outdoor-space design is important.
The makers, EnGoPlanet, claim that the Smart-City concept – whereby IoT connected municipal services are efficient and self-powering – will be worth $350bn by 2030. The off-grid bench works independently from the electricity grid, and can collect data, and offers passer-by power-on-the-go. They identify that their product is part of that vision and makes a contribution toward tomorrow's cities.