Helped by a generous state subsidy, Czech used-truck dealer Dvorák Trucks have been able to dramatically increase self-consumption from their PV array, and provide themselves with greater three-phase energy security.
This very tidy installation was designed by Asolar in association with the Czech and Slovak Victron distributor Neosolar
Dvorák Truck – Servis s.r.o.  – who buy and sell trucks trailers and plant – already had a 51kWp solar array but weren't able to take full advantage of the power those panels produced without battery storage. One of the advantages of the Victron Energy's Inverter/Chargers is their compatibility with a wide range of battery technologies – allowing Dvorák Trucks to incorporate a bank of 12 BMZ ESS7 Lithium ion batteries providing 81.6kWh to their Victron Quattro inverter/chargers, configured for 3-phase power output – with no issues.
Three Phase
Three Victron Quattro 48/10000 inverter/chargers provide three-phase power to their maintenance and repair workshops.
A mains inverter and three-phase energy meter is installed on their grid-tied system. Victron equipment is accredited with a long list of compliance certification – making it possible to build Energy Storage Systems which can be connected to the national power grids throughout the world.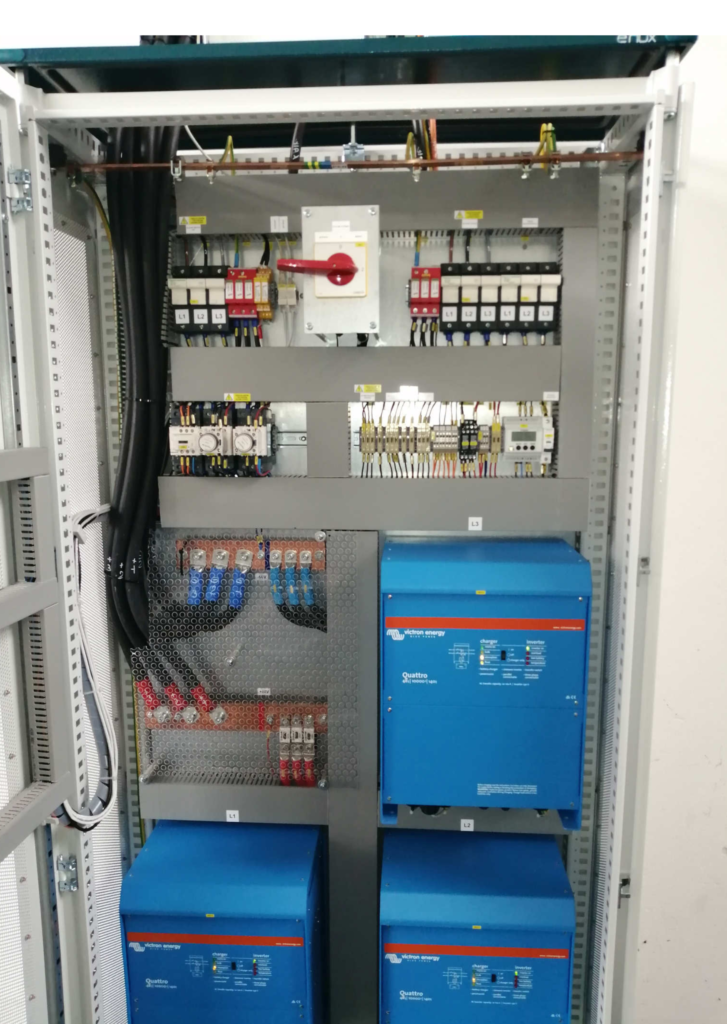 Maximising self-consumption
Dvorák Trucks now enjoy greatly increased self-consumption of power they produce which saves money; provides an uninterrupted power supply; offers a peak power capability of twice the continual power rate; allows powerful battery-charging; AC current limiting – to prevent overloading the grid; and enables the PowerAssist function – a feature of the Quattro which adds battery power to grid-power in order to meet high demand.
The Quattro has two AC outlets – allowing it to 'zone' power supply into 'essential' and 'non essential' equipment. If there is no AC input – during a power outage for example – the Quattro will automatically disconnect non essential loads such as air conditioning, for example.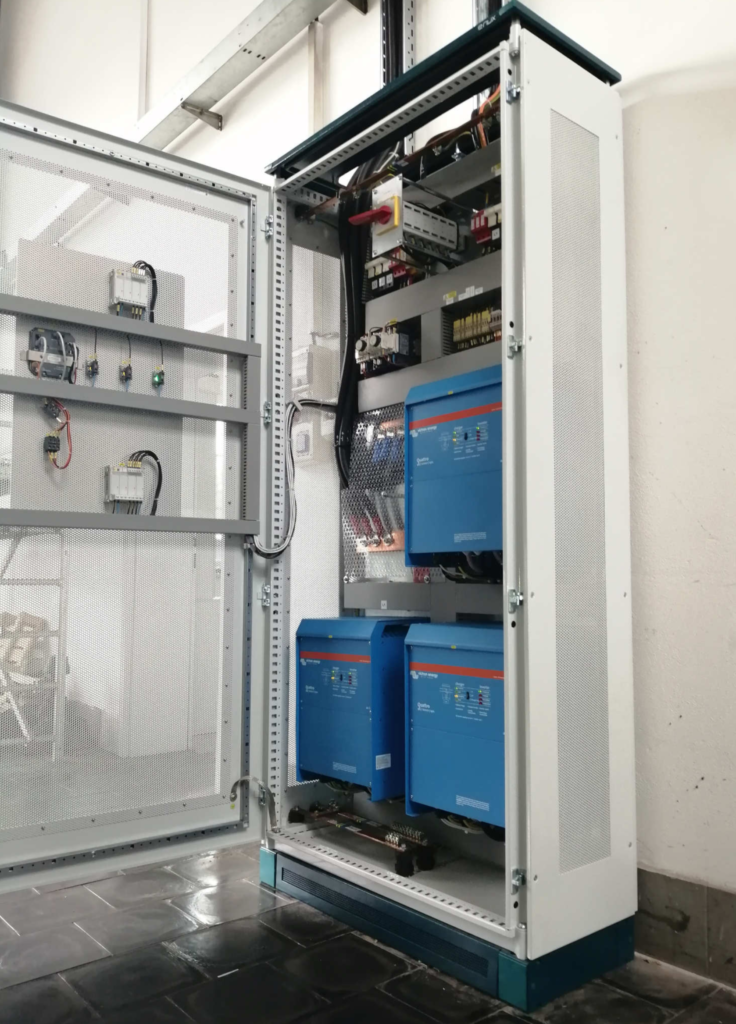 Dvorák Trucks, buy and sell, maintain, and valet Trucks, Coaches, Plant, and Vans – during a power outage, at night, or when the sun is not-so-bright, the features of their new installation allow the workshop to keep on trucking.