Nearly impossible…
Impossible Robotics have built their Robot – crated just in time for the Regional (qualifying) games to be held in Orlando, Florida between 8th and 10th March.
The pressure was on to meet the deadline as they struggled to recruit students to participate in the build-program in order to get the robot finished by the cut off date. Remember – all this work has to be completed in addition to a demanding school curriculum! Just as well the team can rely on Stefan Sijbesma who attends the Liudger school in Drachten; and the ever-strenuous efforts of mentor Henk van der Wal to keep it all on schedule.
Exemplifying the spirit of cooperation which is encouraged by competition-organisers FIRST , Impossible Robotics were invited by compatriot team Rembrandt to pop over for a bit of collaboration …and to use their mock-up of the competition game arena. Nothing like familiarity with the field-of-battle to give you a competitive edge!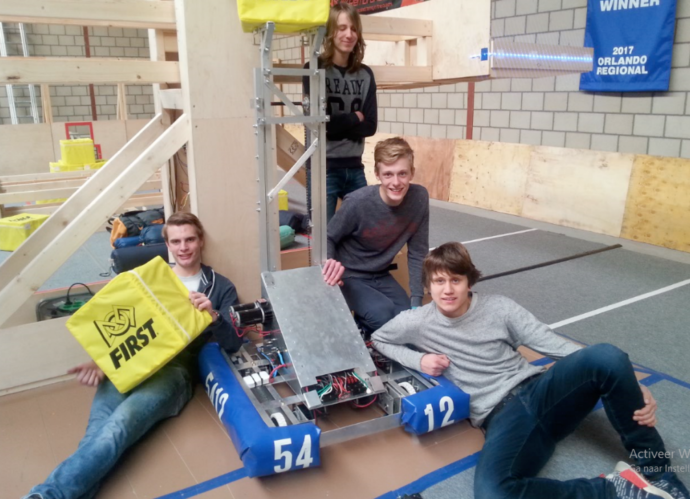 The weekend stay over – which they aptly describe as a scrimmage – was all work and very little sleep …but the result was worth the effort.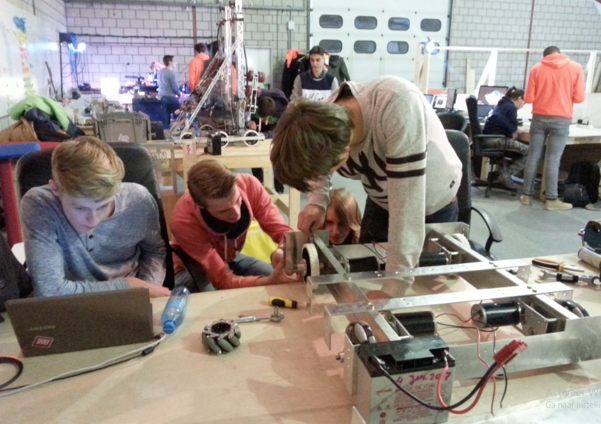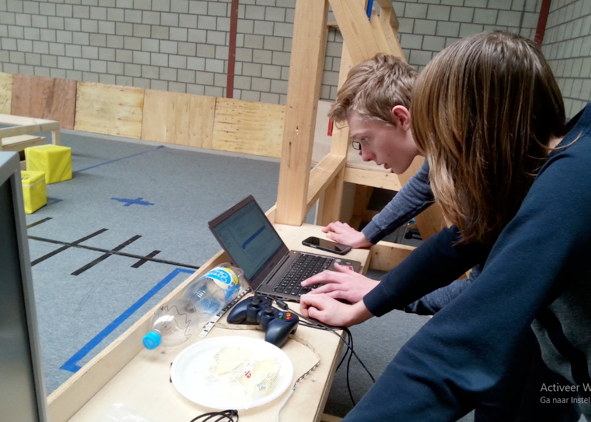 Just like any ground-breaking Formula 1 team, they don't claim to have solved all the glitches. They will have to work on the Robot – which they've named Mario – when they get it out of the crate in Orlando. So there'll probably a shortage of sleep at that side of the Atlantic, too.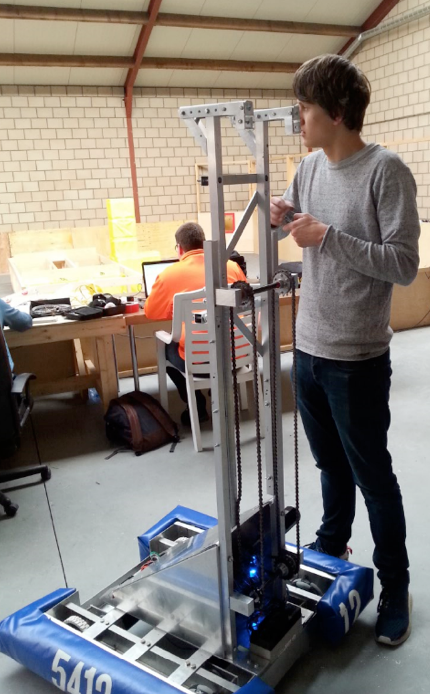 This year's competition has a retro-gaming theme – many of us who are no longer students will identify immediately with the Amusement Arcade styling. Here below is the video instruction which is made available to the 3600 competing teams – from all over the globe – when setting out to design their Robot's participation in the games.
Impossible Robotics believe that winning will depend as much on strategy as it does on their Robot. We like to hear that they've thought this thing through – and we look forward to hearing how they get on in Orlando …if you'd like to be the first to hear about their progress – follow them on Twitter, and also on Facebook.