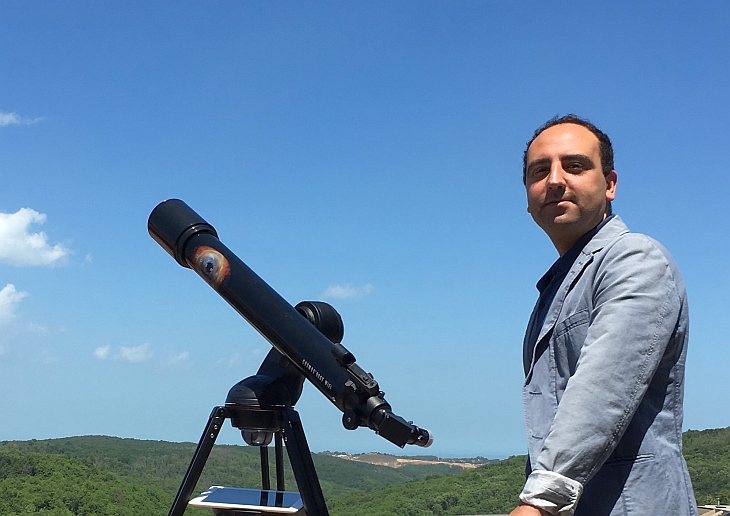 Introduction
This insight is part of the 'Victron Energy people: Who is who?' series of blogs.
For a complete list of Victron Energy people in this series please see:
https://www.victronenergy.com/blog/category/victron-people/
Islam Varol
My name is Islam Varol and I've been the Sales Manager for Turkey & the Caspian area since 2010. I live in Istanbul, but I was born and raised in The Netherlands (Hilversum).
Although I studied Social Sciences, I was always fascinated by technology in relation to nature. It didn't take long for me to understand that with solar power these two interests could be combined, so I started working for a solar company in The Netherlands. Later when an opportunity arose to work for Victron Energy I jumped at the chance, as Victron's innovative products had a far greater range of uses in all sorts of different applications and places – plus Victron is a really fun and cool company to work for!
Finding new opportunities is my principal activity, plus as we place a lot of emphasis on quality and professionalism I also support our distributors and customers with technical know-how, sales strategies, service and all manner of marketing activities. Initially when I moved to Istanbul, we were mainly active in the marine market. These days that has expanded to include, solar, automotive and many industrial applications.
From the photo above you might imagine I look Turkish, and as I also speak the Turkish language, it all makes living here quite seamless. The only exception is the incredible amount of traffic in Istanbul – which we, by the way, help relieving somewhat by placing uninterruptible power supply units at crucial traffic crossroads. That aside and as much as I enjoy Turkey, I do need to get back to The Netherlands a few times a year to 'freshen up'!
In my personal life I enjoy sightseeing around Istanbul – there's been so much to see and so much more to come. I also like to play tennis and enjoy a good cardio workout in the Belgrade Forest. Music is a passion too, so in the summertime I enjoy attending festivals. My latest hobby is astronomy as you can see in the photo above. If I take my telescope to an off-grid situation, a Victron Peak Power Pack would be ideal to power my telescope. As you can tell, I'm passionate about Victron Energy and our products. I hope you feel the same way too!
Thanks for reading.