There's only one thing worse than enthusiasm, I was told when younger – and that is a lack of it!
There's no risk of that with the Western High Solar Cats team. They are passionate about their work and it seems Victron Energy's products too. A recent email from team member Stephen Thomas said : "We owe a big thanks to Victron for all the support they have given us, which will help our 2016 solar car challenge program go even further."
Once again it gives Victron Energy great pleasure to support the young engineers of tomorrow. Here's an insight into these budding engineers and the Western High Solar Cats team.
Western High is a high school located in Davie, Florida and some of their students are members of a critical core team that take charge of the construction of a solar car. This core team consists of a special group of students who possess the qualities to perform and successfully accomplish that.
The task
Stephen Thomas from the team explains this year's task: "The 2016 solar car challenge is a 1,000 mile cross country race from Dallas, Texas to Twin Cities, Minnesota. Our division is the classic, where students build a metal framed vehicle from materials like aluminium and steel. We power the cars with lead acid batteries that are charged by a solar array (no more than 19% efficient). The goal of the competition is to drive the  solar car as far as possible, while maintaining at least 15mph."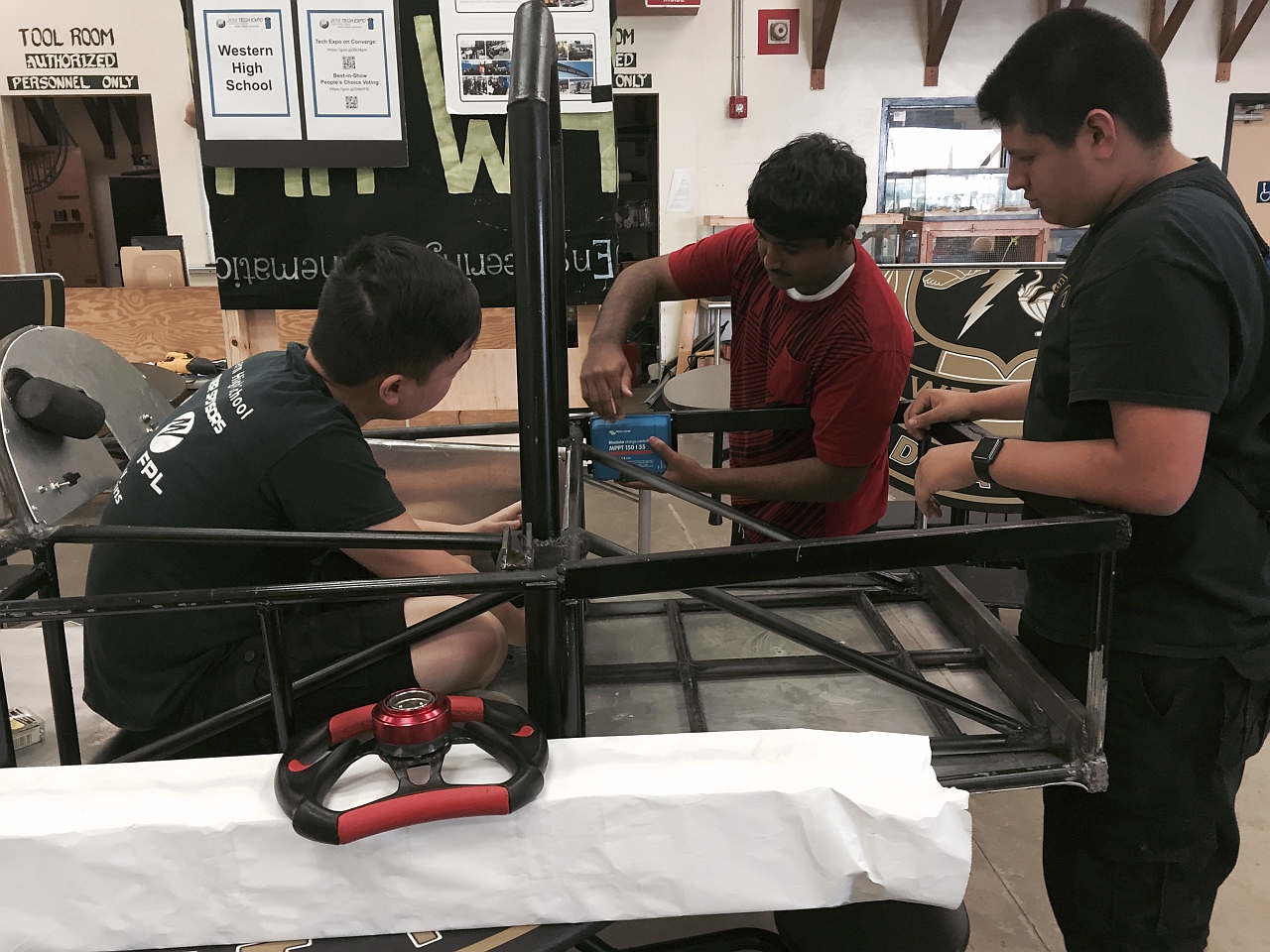 Boosting the task
To help the team with their challenge Victron Energy have supplied the following:
Time to figure out what does what!

Conclusion
We look forward to hearing more from the Western High Solar Cats and how they get on with this year's challenge. Thanks to Justin Larrabee of Victron Energy in the USA, and Solar Cat Stephen Thomas (in the red shirt above) for the photos and information received.
To learn more please see the following links:
John Rushworth