Swiss Passenger vessels Forch and Zimmermann have just had re-fits to their power drive systems – dramatically reducing running costs, and simplifying their engine rooms, too.
Previously, the only way to meet the vessels' peak power demand was to install a pair of 27kVA generators – even though their energy consumption averaged just 8kVA. Now the ships' power demands are met without using any generators at all!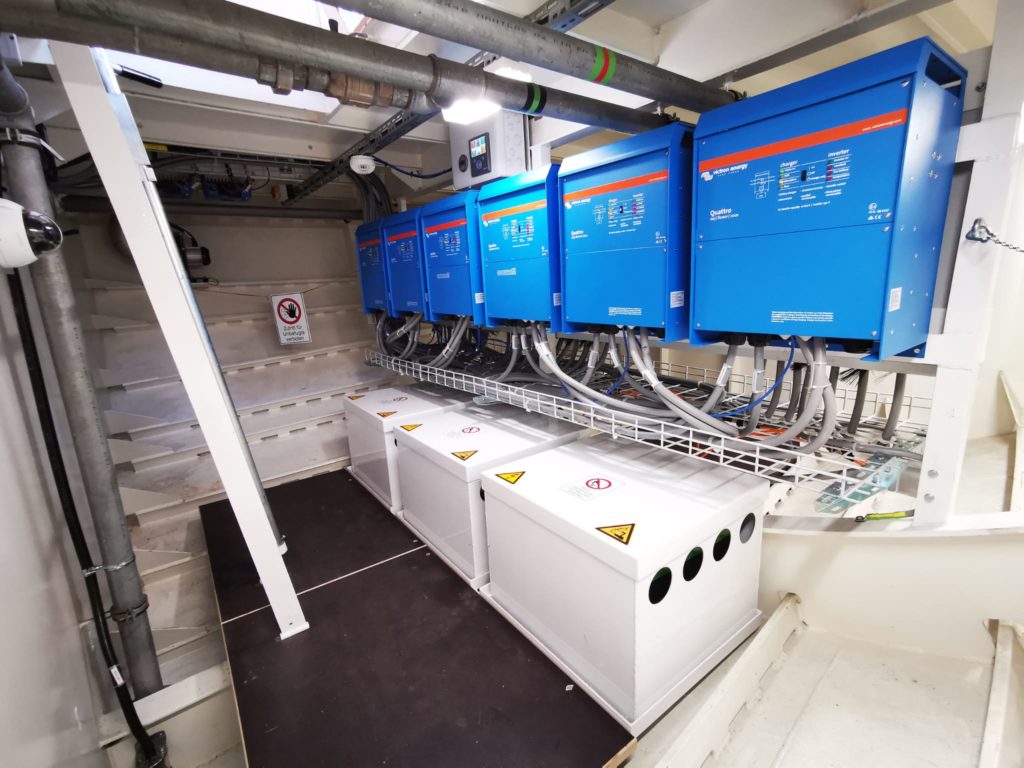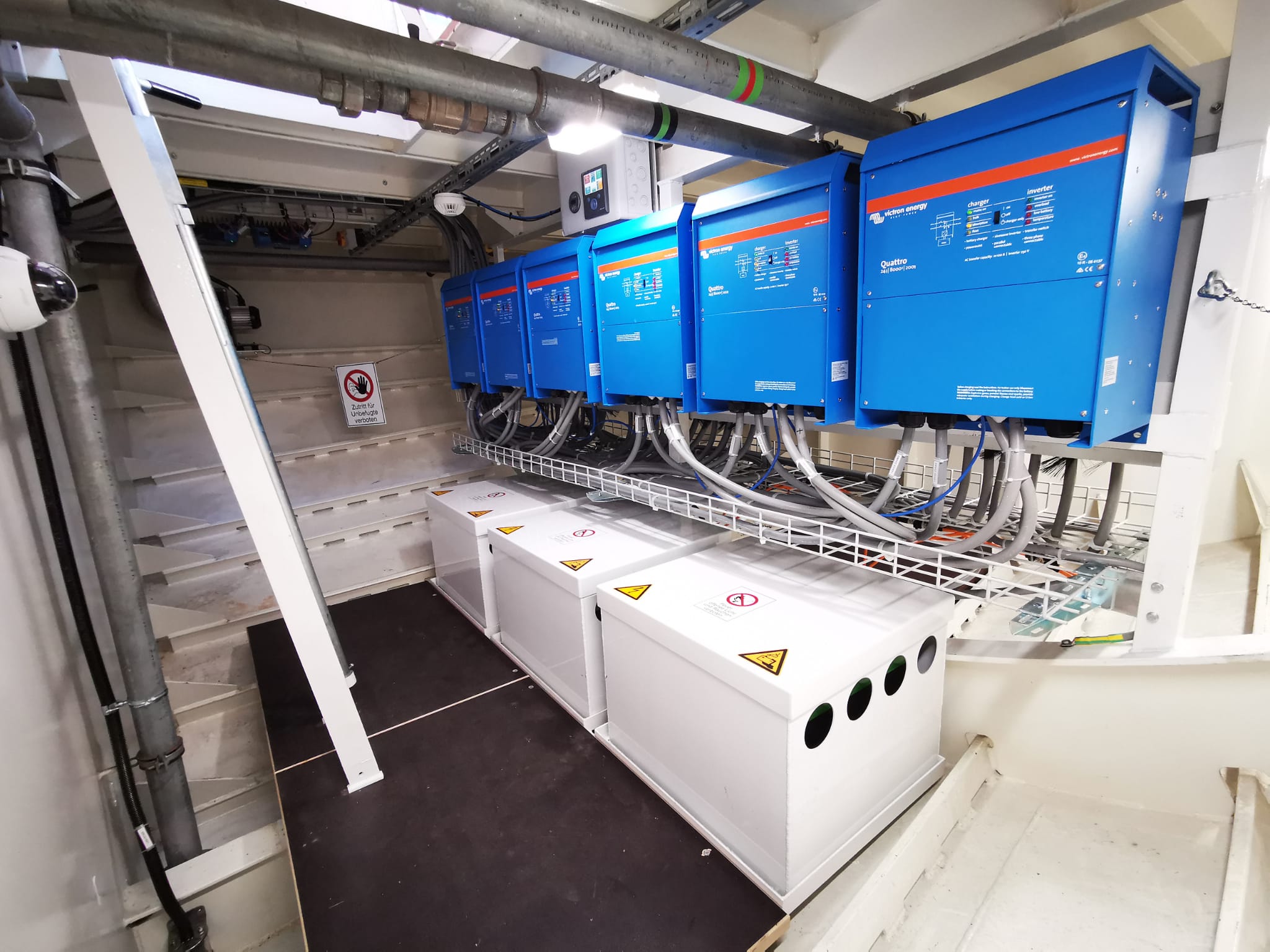 In preparation for the re-fits various energy-saving measures were examined – electric motor, hybrid drive etc.; before deciding on hybrid power generation system. The new arrangement not only saves fuel by generating electricity on demand, but it also means more space and less maintenance in the engine room. Efficiency of the ship is improved; and maintenance costs are reduced: having done away with two extra motors, the expensive particle filters could also be removed …and problems with the alternators and short-circuit power from the old inverters are now history.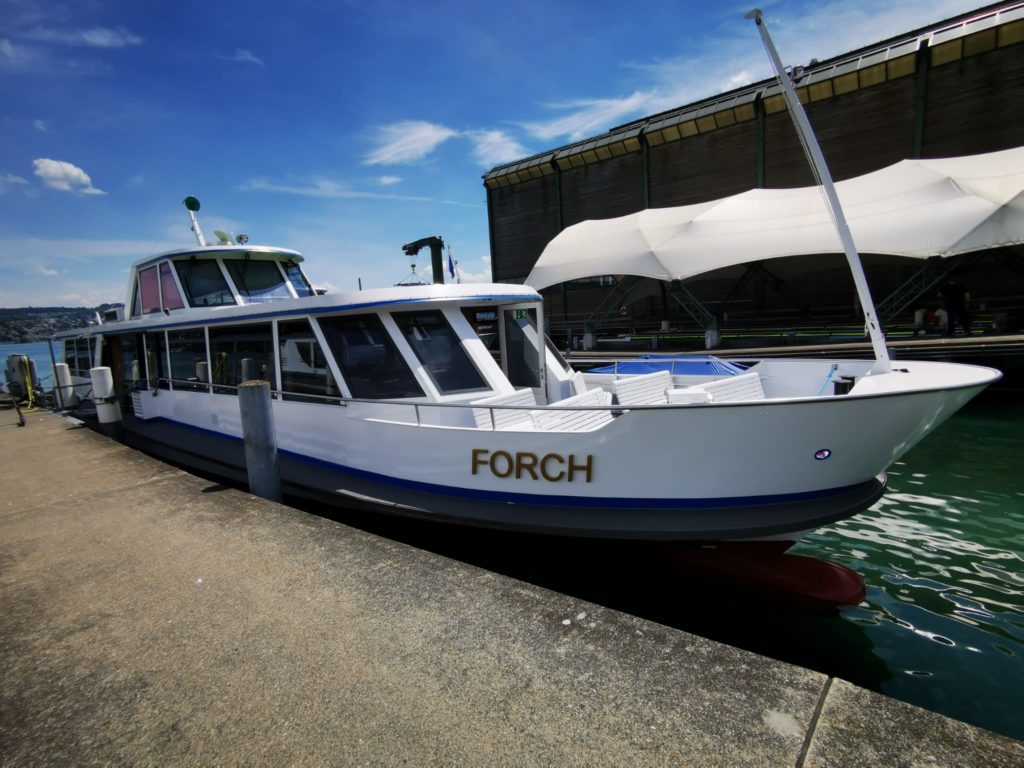 Zürichsee Schifffahrtsgesellschaft ZSG operate a fleet of 17 vessels, including two paddle-steamers, which take tourists on gastronomic, nostalgic, or sightseeing tours of the Alpine lake.
The design and installation of the new power-plants was the responsibility of LEAB who specialise in mobile energy applications.
The installation of DC systems with high currents over long distances needed careful consideration – Roland Reutimann, Executive Director of the Swiss remote energy specialist – chose to install a 24V lithium system with 6x 12V 160Ah Super-B batteries, which feed 2 sets of 3 Victron Quattro Inverter/Chargers – each configured for three-phase supply. The models chosen were 24V 8kVA. Both vessels have been equipped with identical systems.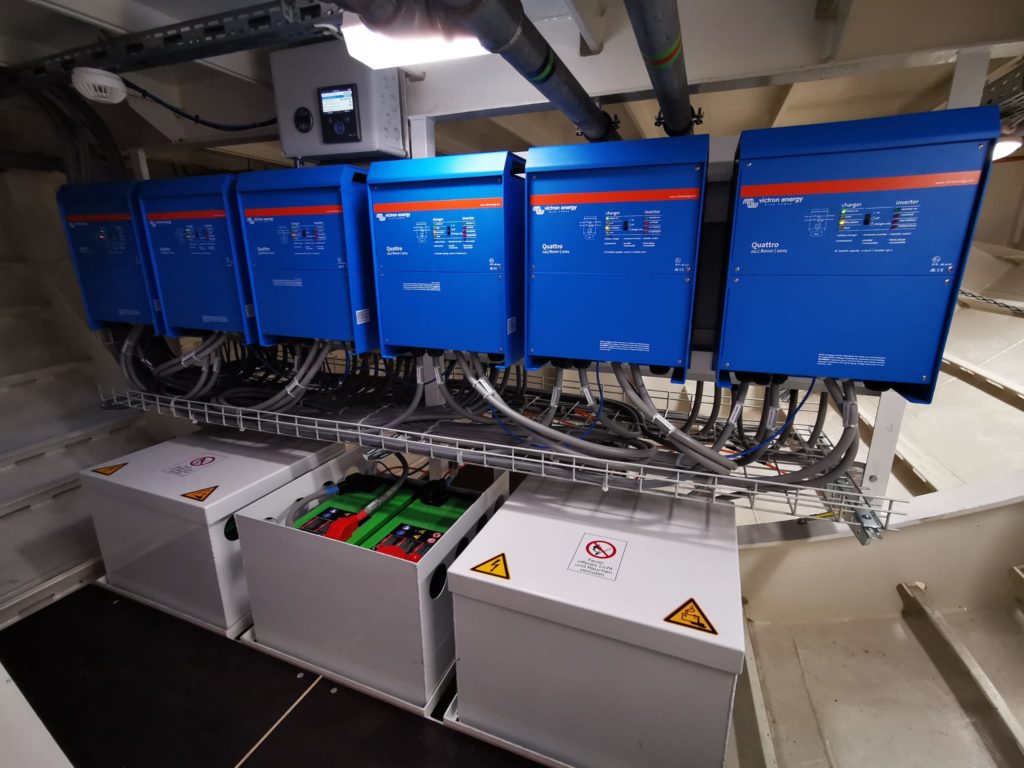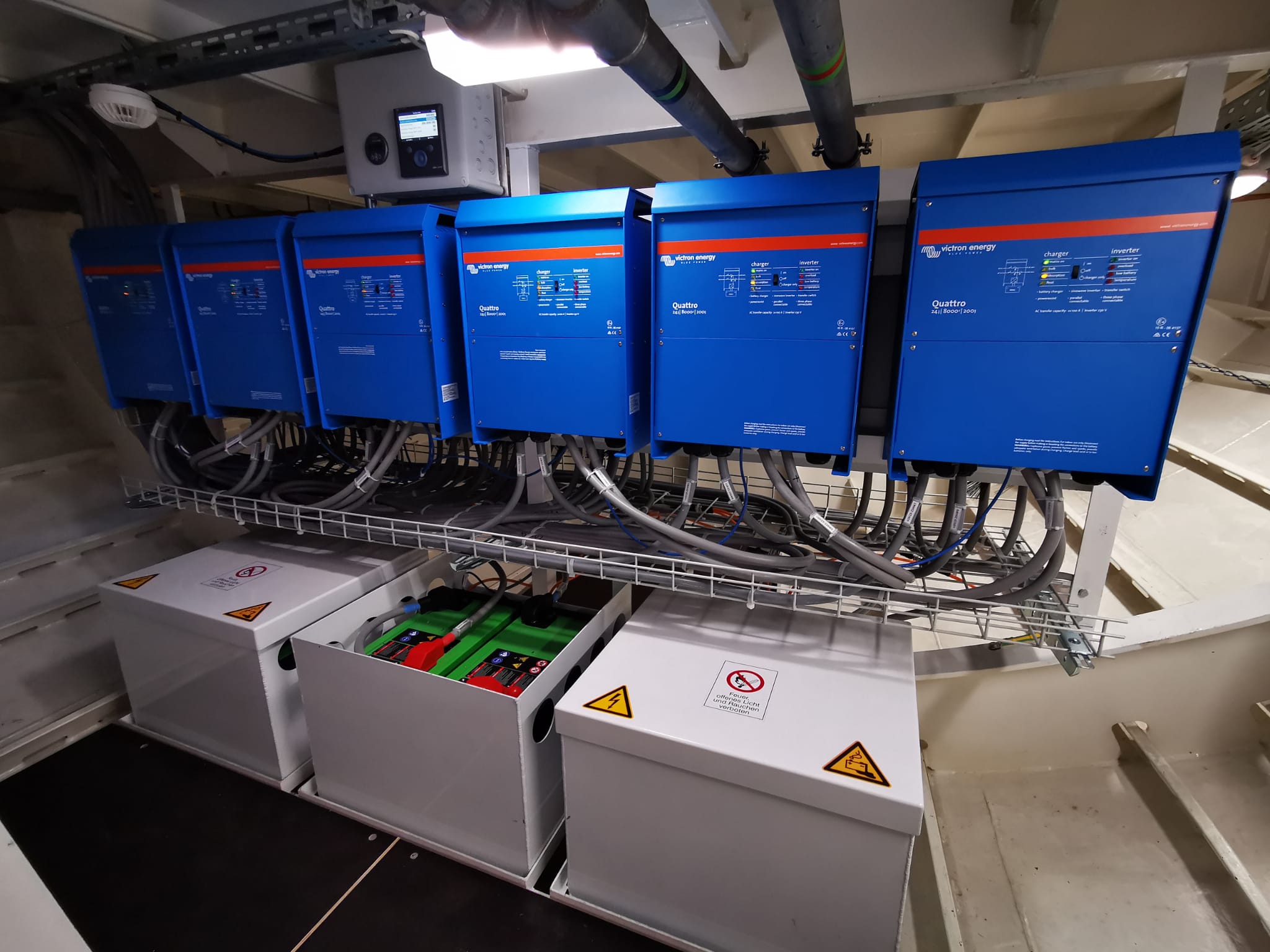 Reutimann says: We were able to create a redundant system using an automatic transfer switch – so if one Quattro 400VAC row fails, the second 400VAC automatically takes over the entire operation. The batteries are charged via the alternators of the boat engines, which together produce 400ADC. The continuous consumption of the entire boat is around 300A at 24V. This means that the batteries are always full and, should the boat engines fail, we can guarantee continued operation for more than 1 hour.
Lake Zürich is twenty-five miles long and two wide – so an hour of operating time is ample to return to the safety of the shore.
Established for over 30 years, LEAB AG supply and install solar panels, batteries, inverters, chargers, generators, etc., for industries such as manufacturing – in Emergency vehicles, Utility vehicles, Caravans; and also in remote Alpine Houses. The company have their own workshop where the devices can be pre-installed; and their long experience has taught them what kinds of hurdles the customer might have.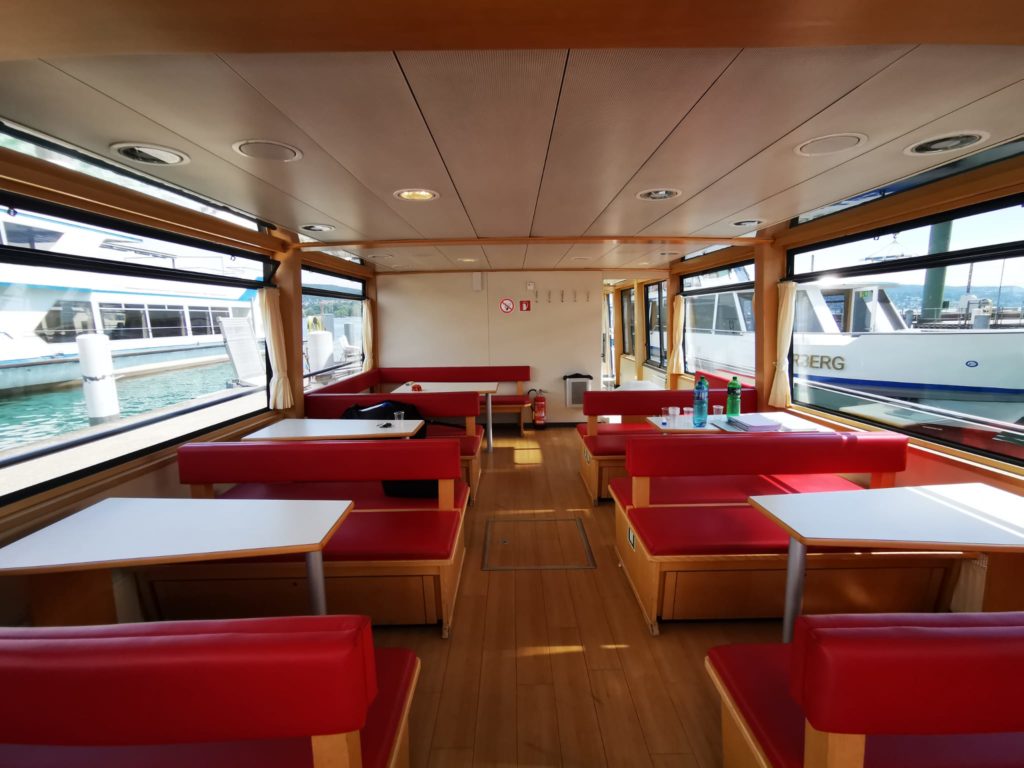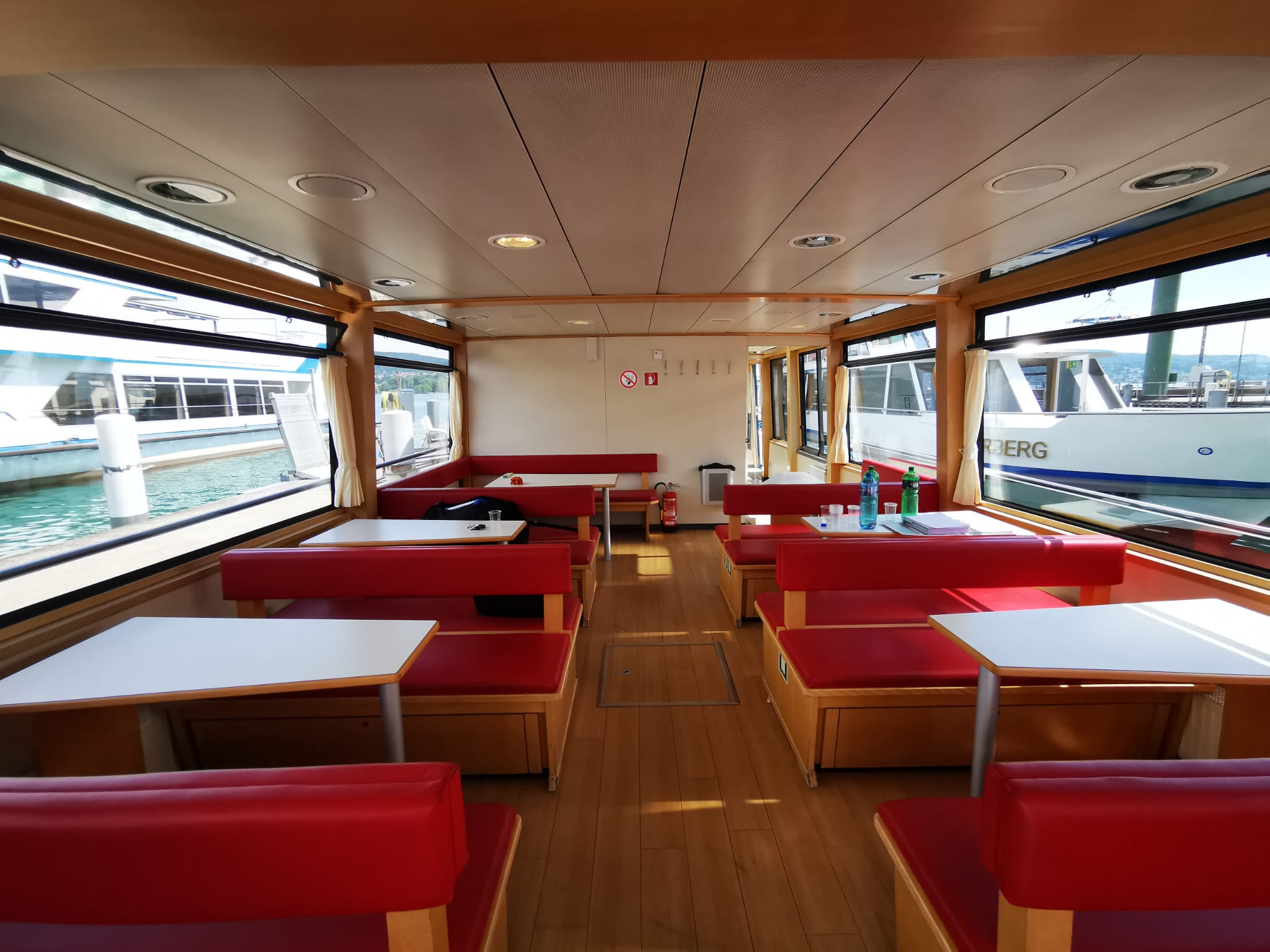 Their solution has certainly proved popular with ship owner ZSG, who are very pleased with the new arrangement, describing it as …an easy-to-use system that saves space and fuel – for us the right step into the future. 
We can see LEAB's installation in this short clip:
The headline image is owned by Eluveitie and is reproduced, unaltered, with kind permission.