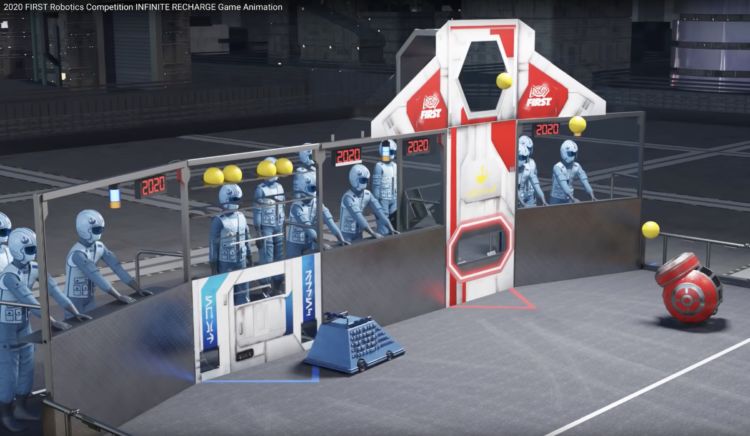 Impossible Robotics – a team of fifteen Dutch engineering students – have accepted this year's challenge from FIRST inspires.
Every year a new game is revealed by FIRST – a not-for-profit organisation which nurtures young engineering talent all around the world. Last weekend Impossible Robotics began building their robot, they now have six weeks to complete it to competition standard. On March 20th they face Forty-Eight teams who will be competing at a venue in Sydney, Australia.
The challenge ahead
This year's robots – competing in a game called Infinite Recharge – must be capable of working both autonomously, and under the control of the team to complete three principle tasks:
They must be able to collect power cells (balls) from the play arena, and then launch them through high and low target holes. [Headline image].
They must have the ability to rotate a colour wheel disc a certain number of times – or to a specific colour.
Their robots must be equipped with an arm which can be extended vertically, and hook itself to a overhead triangle (something like a clothes hanger in appearance) and raise itself off the ground. If two suspended robots can achieve a level-balance on the hanger, more points are earned.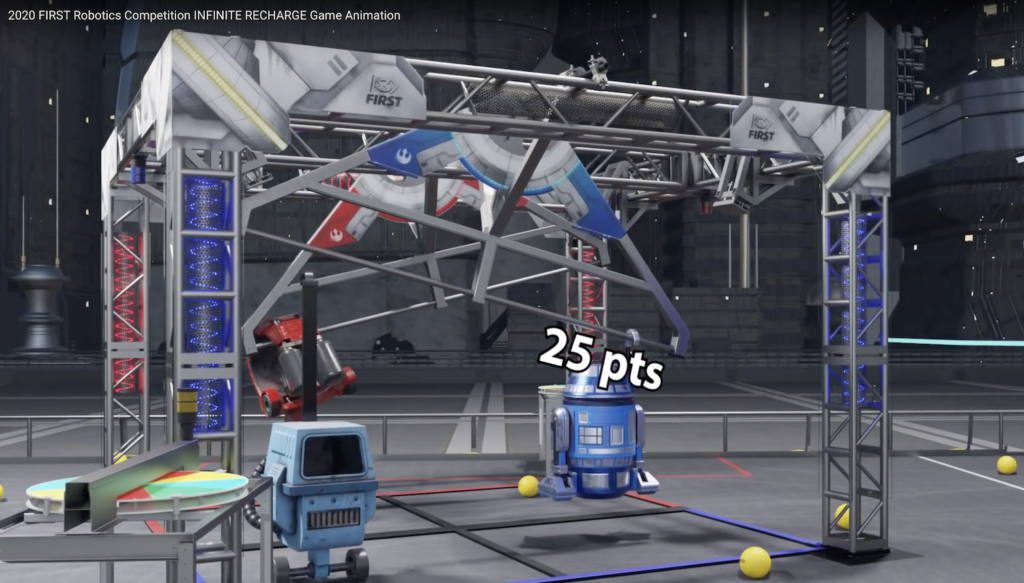 The Impossible Robotics team met on January 4th at a secret hideout to watch an inaugural kick-off video which reveals this year's mission. Later they discussed the challenges ahead; made their strategic plan, and agreed their build-process for the next six weeks.
Impossible Robotics – boys and girls aged 13 to 18 – comprise Middle School students, University students, together with older past-members of the team who will act as mentors – and who all share an interest in computer sciences or mechanical engineering.
The team believe the greatest challenges will be in perfecting the robot's ability to pick up fuel cells (balls) …and to provide it with 'hanging' ability. You can follow progress on their Facebook page.
Here is the video by FIRST inspires which explains the game, and how it might look.
Victron Energy sponsor the Impossible Robotics team, and are proud to play our part in encouraging young people to take an interest in practical engineering and programming. We wish our team well in this exciting challenge and look forward to hearing how they get on.