It's time for an adventure and a short break from blogging. I'm privileged to be sailing from Southampton to Gibraltar on a Victron equipped Discovery 58 called Karibu, which was recently launched after a year in build.
As I make last minute preparations for my mini sailing adventure; I'm listening to the Isle of Man TT (motorcycling is another of my passions) and I'm reminded of an equally extreme death defying challenge and not so different in many ways from riding at the TT – climbing very high mountains.
Nanga Parbat
Marek Klonowski is a Victron installer for Energy Freedom in Ireland and Mikrogeneracja in Poland. He is one of the brave – and as you may recall attempted a winter climb on Nanga Parbat hoping to be one of the first to summit in winter; the start of that climb being documented in the blog – December Solstice 2015: What are you doing?
Having to return to the climb at a later date Marek and team were unfortunately beaten to the summit by four other climbers from a well funded team who reached the summit of Nanga Parbat in winter, having started preparations from the Diamar (west) side on the December solstice of 2015. This now leaves only K2 to be climbed in winter; the last of the eight-thousanders.
Marek and his team in their attempt approached the mountain and climb preparation from the Rupal (east) side. February finances and snow meant a return to their respective countries for this team, even though ropes had been rigged up to 6,300m and 4 of the en route camps supplied, up to a height of 7,100 m. The tantalising peak of 8,126 m must have seemed so close – but this year it was not to be.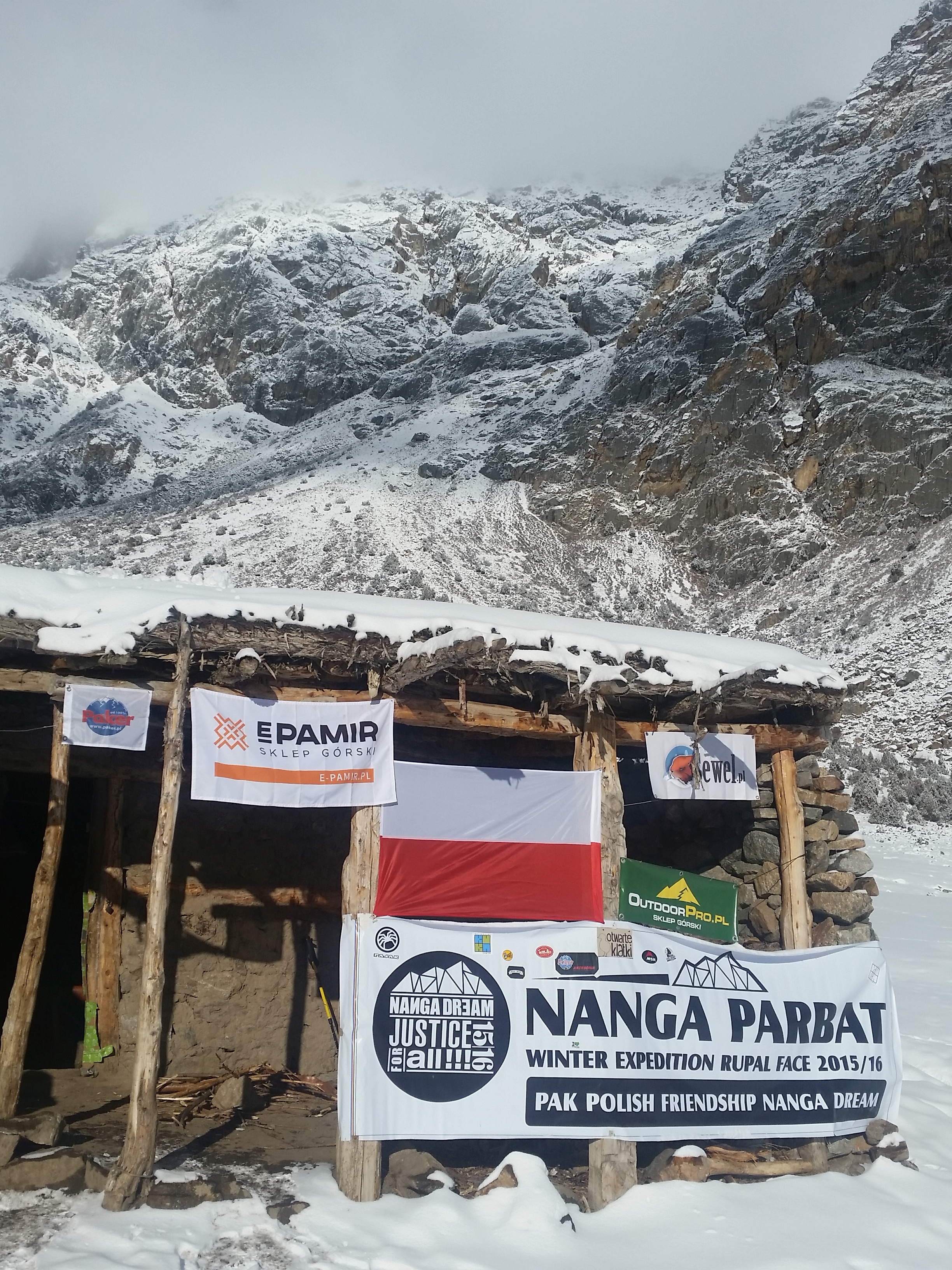 Still there was some consolation for Marek having previously climbed with the Italian Simone Moro, 4 years ago on the same route on the Diamir side. Moro is one of the four that were in this year's successful summit from the Diamir side.
Bed & Breakfast
All was not in vain though for Marek and from a Victron Energy viewpoint; the equipment used and listed below (which performed better than specification) has been brought down from the mountain and is now in Tarashing powering a small 8 room hotel. In fact if you are connected with Victron Energy you never know you might get free B&B there for life apparently! Tarashing is a place where the road ends on the Rupal side of Nanga Parbat.
Here is that Victron equipment:
2 x Phoenix Inverter 12/180 IEC outlet – 230 V
1 x Blue Power IP65 Charger 12/7 + DC connector
1 x Clamp connector (with 30A ATO fuse)
1 x MIDI-fuse 100A/32V (package of 5pcs)
1 x Fuse holder for MIDI-fuse
1 x VE.Direct to USB interface
1 x Battery Monitor BMV-700
1 x Victron LiFePO4 Battery 12,8V/60Ah – CB
4 x BlueSolar MPPT 75/10 (12/24V-10A)
1 x BlueSolar MPPT 75/15 (12/24V-15A)
1 x Inverting remote on-off cable
1 x VE.Direct Bluetooth LE dongle
1 x Cyrix-ct 12/24V-230A intelligent battery combiner
1 x Automotive IP65 Charger 12V/4A-12V/1A with DC conn
4 x SPM030301200 30W-12V Mono 430×545×25mm series 3a
6 x 50W-12V Mono 630×545×25mm series 3a
Further adventures
As I set off on my own modest adventure I'll leave you with the 'route' that Marek (in his own words) has taken to get to the point of the Nanga Parbat climb.
"As a child I always dreamt about the high mountains, but I never expected that I'd be able to organize an expedition like the Nanga one. My early travels started with long bicycle trips around the Black Sea and Baltic Sea – www.klonu.pl.  After my school  days I hitch-hiked from New York to Alaska and did my first Denali solo traverse – that was quite something! I realised then that my adventures were to be primarily mountaineering and still looking for adventure I did the Mount Logan traverse in Canada with some motorcycle trips to add to the mix to the Tien Shan mountains – www.motoleopard.blogspot.com.
And then for some unknown reason Nanga Parbat came to mind one day whilst  'travelling on Google Earth'. That's how the Nanga dream started. Now after 4 prior attempts and even though we weren't the first to summit in winter – I have to say particular thanks to Victron Energy for this year as we got the best 'toys' ever for our own Nanga Parbat climb".
Conclusion
If you have an adventure using Victron Energy equipment we'd love to hear from you. I very much doubt many will have installed such extreme solar as Marek, but in this world remarkable feats and records remain to be broken.
Congratulations to Marek and team for their fantastic efforts and thanks for the information, images and video used in this blog. Here's a flavour of the Nanga expedition:
In the meantime I'm humbly sneaking off on my own modest sailing adventure as IOM TT records are smashed and Ian Hutchinson equals Mike Hailwood's TT achievements…