For six lucky winners from Germany, a Land Rover Experience tour will start in but a few days time on October 19th in Australia's Outback. The Experience Tour Australia 2015 commences in the Northern Territory and participants will be using the new Discovery Sport as their tour vehicle, shown in the headline image above (© Land Rover). Each Land Rover Discovery Sport is fitted with a small Victron Energy inverter for AC power onboard.
Victron Energy equipment does not end there though, as every tour needs a backup vehicle with off-grid power. To coin the Victron motto, that means: Energy. Anytime. Anywhere. And there is plenty of it – with over 20kWh of Lithium-ion stored energy.
The Victron Energy equipped Land Rover Backup Truck
Inside the driver's cab with a Color Control GX for system monitoring

What's inside the rear of the truck?
The system build for the backup truck shown above was designed and installed by Victron Energy dealer Accusysteme Trans Watt, who are based in Germany.
Here is their system schematic as a PDF: Systembild Land Rover Experience Germany
The equipment build list is as follows:
| | | |
| --- | --- | --- |
| Article code | Description | Quantity |
| PIN024181200 | Phoenix Inverter 24/180 Schuko outlet – 230V | 19 |
| QUA245021010 | Quattro 24/5000/120-100/100 230V +50A aux. Inv./Ch. | 2 |
| BPR000200100 | Battery Protect BP-200i | 1 |
| ASS030520100 | VE.Bus to NMEA2000 interface | 1 |
| BAT512201400 | Victron LiFePO4 Battery 12,8V/200Ah – BMS | 8 |
| ASS030560200 | M8 circular connector Male/Female 3 pole cable 2m (bag of 2) | 4 |
| CYR020230430 | Cyrix-Li-charge 24/48V-230A intelligent charge relay | 1 |
| BPP000300100R | Color Control GX Retail | 1 |
| ASS030530310 | VE.Direct Cable 10m | 1 |
| REC020005000 | Digital Multi Control 200/200A | 1 |
| BAM010702000 | Battery Monitor BMV-702 | 1 |
| BMS300200000 | VE.Bus BMS | 1 |
| ASS030550200 | Non-inverting remote on-off cable | 1 |
| ORI241240020 | Orion 24/12-40A DC-DC converter IP20 | 3 |
Below you can see a compound image of the install process, showing the Quattros and Lithium batteries being installed.

A short pre tour film
To give you a flavour of the Land Rover Experience Tour Australia 2015, here is a short video from the pre-scouting Land Rover Experience team. They have already been to Australia twice, to scout the final route. The video below is from their first visit.
A second pre-scouting video is here: https://www.youtube.com/watch?v=MCjGjqnHNwc
Follow the Experience Tour Australia 2015
The tour itself starts on Monday October 19th 2015, with reports through these channels:
Tip – Use the Google Chrome Browser for direct in-line translations.
Facebook: https://www.facebook.com/landrover.de
Facebook: https://www.facebook.com/LandRoverExp
Twitter: https://twitter.com/LandRoverDE
Instagram: https://instagram.com/landroverde
Blog: http://active.landrover-experience.de/s/categories/92/stories
You don't have to be a winner to have the Land Rover Experience
Whilst not as exotic as the winners route down under, if you live near Germany there are still plenty of other opportunities, as Landrover-Experience.de and their partner agency APS GmbH have two off-road centres. One near Düsseldorf and another near Paderborn, which is known as the Bilster Mountain Drive Resort, shown below (© Land Rover).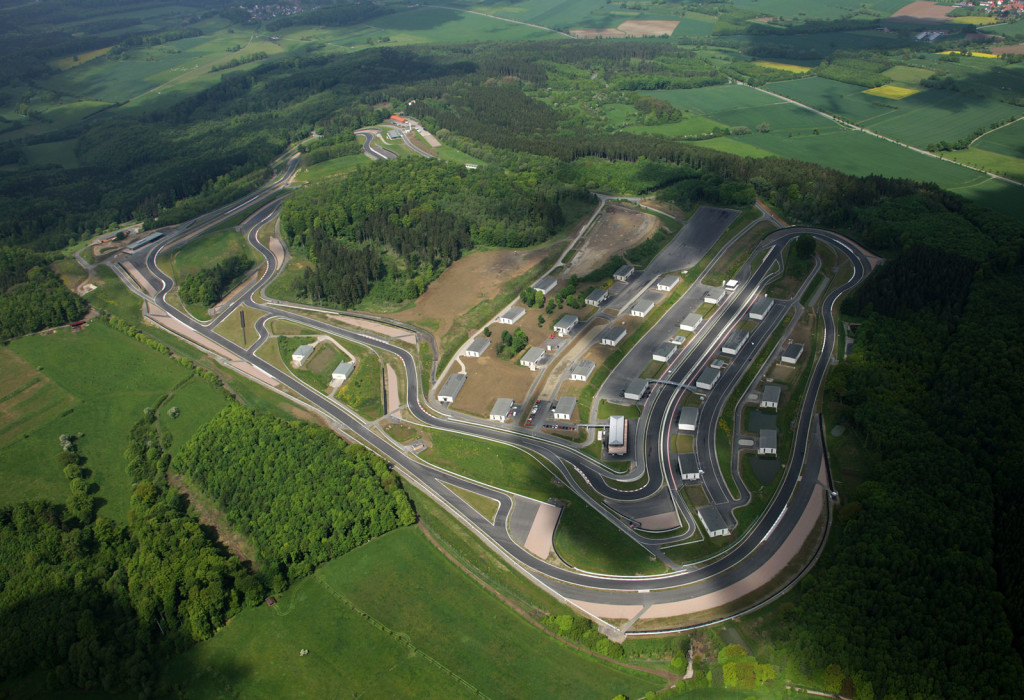 Conclusion & Credits
Victron Energy are proud to be associated with Land Rover as described in this blog. We look forward to reading all about the winners adventures on the Experience Tour Australia 2015.
Thanks in compiling this blog goes to the following companies:
Also thanks to Bob Hopman and Uwe Dräger of Victron Energy for making me aware of this fabulous adventure.
---