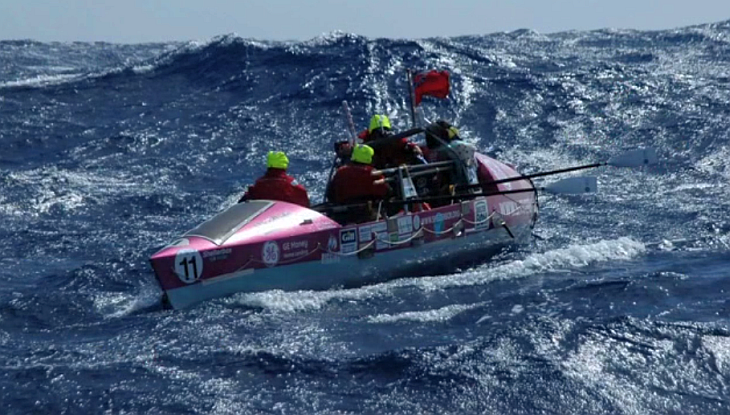 You may recall that Victron Energy and Victron distributors Barden UK Limited are sponsoring the Coxless Crew in their epic challenge to row across the Pacific Ocean, raising awareness and funds for Walking With The Wounded and Breast Cancer Care.
68 days have now elapsed since the Coxless Crew ladies left San Francisco bound for Hawaii. And that is only the first leg. Only around another 4 1/2 thousand miles and about 105 days to go!
But hours ago and to the delight of all, the girls arrived safely in Hawaii in good spirits. Although you can be forgiven for thinking they had been drinking the other kind of spirits prior to their arrival, as this six second video shows.
What 68 days at sea can do to your legs!
Learn more about the Coxless Crew
Website: http://coxlesscrew.com
Facebook: https://www.facebook.com/crew.coxless
Twitter: https://twitter.com/coxlesscrew
Sponsor them: http://coxlesscrew.com/sponsor-us
Blog: http://coxlesscrew.com/blog
We wish the Coxless Crew bountiful showers and rest on their Hawaiian stop-over. I'm sure it'll be nice to sleep somewhere where the bed doesn't move…
John Rushworth.