Recently a team from Via Solis in Croatia visited the Netherlands to collect their Victron Energy sponsored equipment for the Solar Cinema Adria project. The Via Solis team are new partners in Solar World Cinema, which is an international network of solar-powered mobile cinemas. Victron Energy have provided the team with a Multiplus and AGM batteries to assist this innovative project.
Solar World Cinema
Here is what Maureen Prins of Solar World Cinema had to say:
"Our slogan is 'Brings unseen films to unusual places' and our organisation, together with its partners, aims to screen movies in some of the most beautiful places on earth. Being 100% solar-powered, these mobile cinemas are totally self-sufficient and sustainable! This innovative project originated in the Netherlands. In February, the most recent partners from Croatia paid a visit to the Netherlands to follow a training programme, to exchange know-how and to take back technical equipment with them.
Victron Energy and Victron specialists Buitendijk Energy are supporting this project with advice and equipment – our special thanks go out to these partners."
Via Solis
Below are the team from Via Solis collecting their Multiplus for the Solar Cinema Adria project.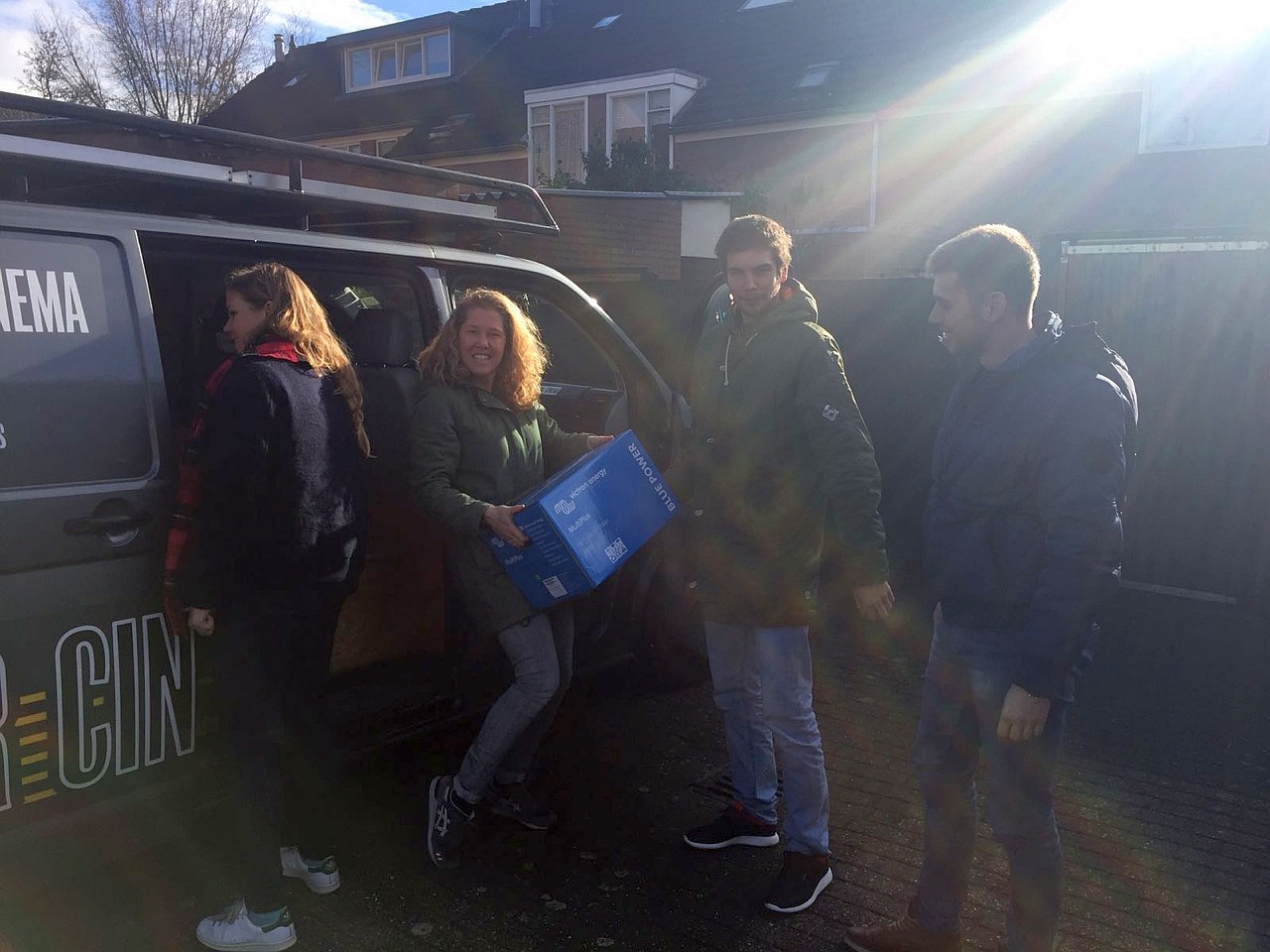 Conclusion
We wish the Via Solis team every success with their Solar Cinema Adria project, which is being launched at this year's Screen on the Green festival.
This festival of film and music is now in its sixth year. Held in Zagreb's city parks it is an event which has become an indispensable part of Zagreb's Summer cultural scene. If you are in Croatia this Summer it sounds well worth a visit.
Links
John Rushworth