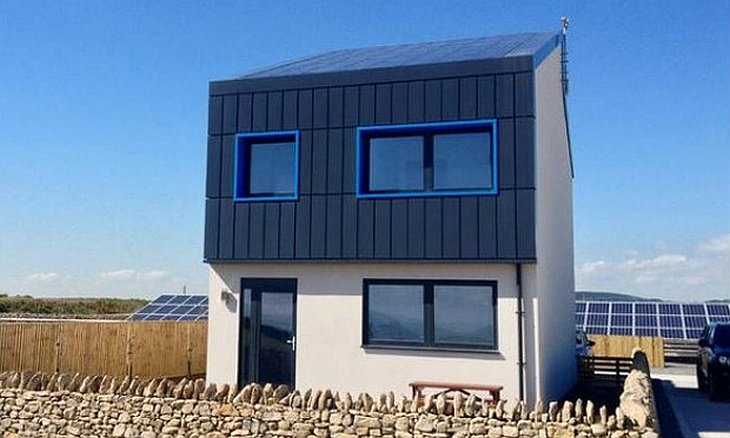 Update January 2018: Ecolek Wales Ltd is currently in liquidation and this blog is kept merely for posterity.

Update March 2017: Ecolek Wales Ltd have recently launched a new website which can be found here http://www.ecolekwales.co.uk/. They are currently working on several existing projects using Victron Energy equipment which includes Passiv Housing, Wind Turbines and even disconnecting from the electricity grid. For any information or help with your project please contact info@ecolek.co.uk
---
Yesterday was the official opening of Britain's first affordable 'energy positive' house, which uses Victron Energy equipment, installed by Ecolek Wales Ltd.
The SOLCER House as it is known, has been designed to produce more energy than it consumes. SOLCER stands for 'Smart Operation for a Low Carbon Energy Region'. The region in this instance is in Wales. The house was designed and constructed by the Welsh School of Architecture at Cardiff University. Dr. Jo Patterson who is a research fellow there was the also the project manager for this build. Ester Coma-Bassas a research assistant was the architect. The house has three bedrooms and costs around £1,000 m2 to construct which means it falls within the affordable social housing range. A great achievement in itself, besides the low carbon and energy positive aspects.
This low carbon house uses a Victron Energy 6.9kWh battery storage system, a Quattro Inverter/Charger, BlueSolar MPPT solar charge controllers and a Colour Control GX for onsite monitoring, plus the Victron Remote Management (VRM) site for offsite system monitoring of its energy systems. All equipment has been specified and installed by Ecolek Wales Ltd.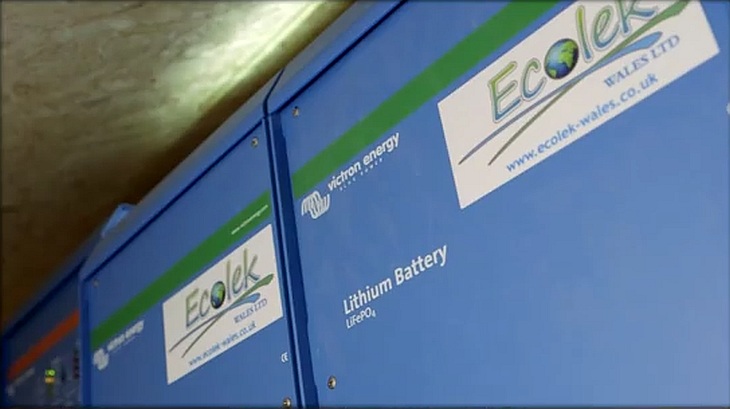 Here is what project manager, Dr. Jo Patterson, had to say about the installation:
"Ecolek have been very professional in their approach to working on this novel research project. They have made a number of informed suggestions to enhance the battery system that was originally planned and have been highly proactive in completing the project on time and to a very high standard. They have collaborated well with all of the team involved in the build and have been a pleasure to work with".
Victron Energy equipment installed
In the press
Quite clearly, going by the amount of national UK press that has been generated recently, this is certainly a very well thought of project. Rather than go into detail here to learn more, it makes more sense to direct you to the following:
For an explanation of the build here is a YouTube video from Cardiff University: https://youtu.be/Kgi4S89AVgY
For an explanation by Ecolek for their part of the project, see from 3 mins 54 secs at: https://youtu.be/VHBsWk8_QaY
The Guardian article: Britain's first 'energy positive' house opens in Wales
BBC News (Science & Environment) article: Designers create the 'impossible' zero-carbon house
Twitter: @LowCarbon_HOUSE
Credits
Thanks to Ian Hewson of Ecolek Wales for making us aware of this project.
Thanks to Cardiff University for the images used.